Coronation Street Spoilers: Stalker Justin Forces His Way Into Daisy's Home In Sinister Scenes
Daisy Midgeley (played by Charlotte Jordan) is facing a dangerous situation when her stalker, Justin (played by Andrew Still), was able to enter her home.
In recent episodes, Justin has been obsessing over Daisy and had been really inappropriate in some settings. He even tried to grab her. Good thing, Daisy was able to hit him. But this doesn't stop him to be more obsessed with Daisy.
Coronation Street spoilers, news, and updates tease an upsetting scenario when that Justin forced his way into Daisy's home.
His obsession is not really founded by Daisy's availability. On the contrary, Daisy is about to get married to Daniel (played by Rob Mallard). In the upcoming episodes, Daisy will try to reschedule the ceremony because of what happened with Justin. She even called the venue to make it possible.
After their altercation before, Justin made assault allegations against Daisy. She really hit him though, but it is to her defense because he tried to grab her. Daisy received a call about the allegations from the boutique.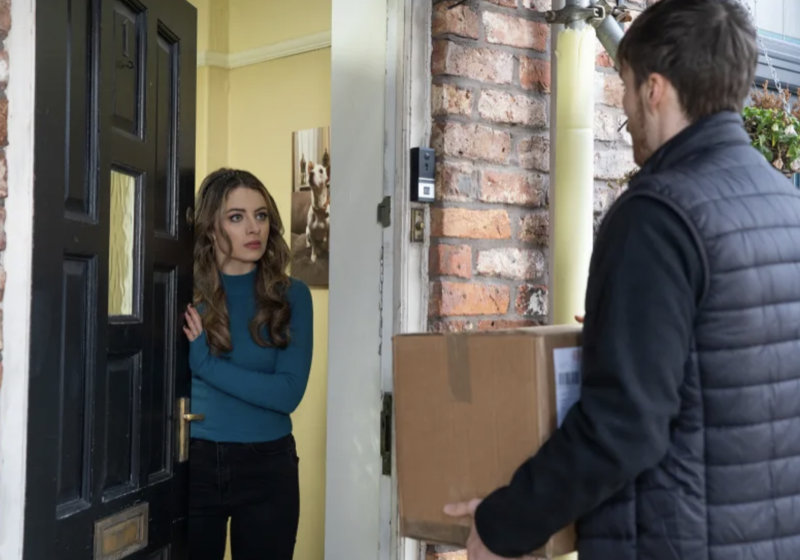 Because of the allegations, she was rejected from borrowing a dress for her wedding as it could probably damage the brand of the company. Even though it's not proven, they still rejected Daisy because of the rumors. It's still hard being accused sometimes.Daniel tries to comfort Daisy by not really making a big deal of everything that's happening. But she's still mad about what happened.
Stalking protection order for Daisy
After that, someone knocked on Daisy's door. To her surprise (a bad one), it was Justin. She told him to get out and leave her alone. But then she found him already in her living room. He forced his way through the back door.
Daisy is now fearing for her life even at her own home where she is supposed to feel safe. Daisy will have to face a court hearing in the upcoming episodes. Daisy took legal action against Justin after all the harassment she received from him. He forcefully grabbed her and then now, he forced his way to her home.
She was advised to attend the Stalking Protection Order hearing. And now that an upsetting Justin just made a move into her home, Daisy could have a stronger case against him.
Be sure to catch up on everything happening with Coronation Street right now. Come back here often for Coronation Street spoilers, news, and updates.