Prince Harry And Meghan Markle Separating? New Report Says Sussexs In 'Hopeless Situation'
Are things really that bad for Prince Harry and Meghan Markle behind their closed mansion doors in sunny southern California? That's what some fans can't help but wonder as there's a new report that suggests Meghan Markle is absolutely ready to pull the plug on their five-year marriage.
That's because the two are supposedly in a "hopeless situation." Keep reading below for everything you need to know.
Prince Harry And Meghan Markle Separating? New Report Says Sussexs In 'Hopeless Situation'
Apparently, things are so bad between Harry and Meghan that the Duke of Sussex has been isolating himself from his wife and their two children, Archie and Lilibet.
One source close to the situation says that the couple has been fighting so much that Harry has been walking out on Meghan more and more. Previous reports have also suggested that things get really bad between him and Meghan, Harry heads over to a hotel to chill for the night.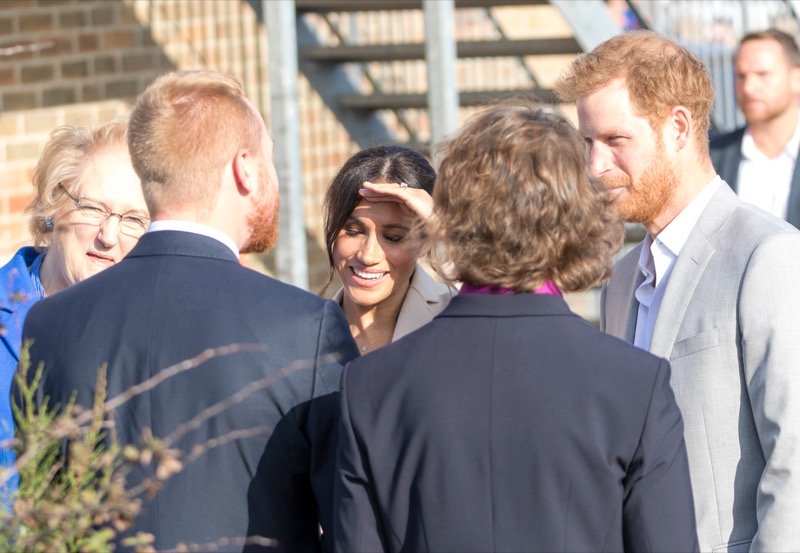 The insider put it this way, "Either she's shouting at him to get out, or he can't take it and it's there. I think if you have a row in your marriage… you perhaps might go into another room. If you book [a room] permanently that means you are going to use it a lot. So he's not in the family house anymore."
If that weren't enough, it seems like it's Meghan who is more unhappy in her marriage than Harry. That's because Harry has been showing a Notable" lack of support towards her each time they've been out in public. The tipster said, "Snubbing him a kiss at the basketball, failing to attend the coronation and being absent from his book tour – not all appears well."
Royal Family News: What's Next For Harry And Meghan?
So far Prince Harry and Meghan Markle have not made any comments about the divorce rumors. But if it does happen, there's a very good chance an announcement will be made sooner rather than later. It's also certain to say that this will turn out to be the royal divorce of the century. Watch this space.
Tell us celebrity gossip fans, how do you feel about this story? Contribute to the buzz by dropping us a line with your thoughts in our comments section below. Also, come back here for all the latest news about your favorite Hollywood and reality television stars right here.
Editorial credit: Alan Fraser Images / Shutterstock.com