Prince Harry and Meghan Markle's Frogmore Cottage Eviction Shows King Charles Won't House 'Distant Relatives'!
Royal family news reveals King Charles won't tolerate non-working royals who feel entitled to privileges. As a result, Charles recently evicted Prince Harry and Meghan Markle from Frogmore Cottage. But that eviction symbolizes the start of the King's new royal rules.
Find out what sources revealed about King Charles' plans to cut down on so-called "distant relatives" who want something from him without giving anything in return. And learn what it reveals about Charles' future relationship with the Duke and Duchess of Sussex. Get all the royal tea below.
King Charles Won't Give Freebies To Relatives Who Don't Work
Royal family members might feel entitled to privileges like a cottage simply because they were born into the royal family. But as Prince Harry just discovered, King Charles doesn't agree with that philosophy.
And Harry, along with Meghan Markle, getting evicted from Frogmore Cottage represents just the "tip of the iceberg" in terms of Charles' new plans, reported People.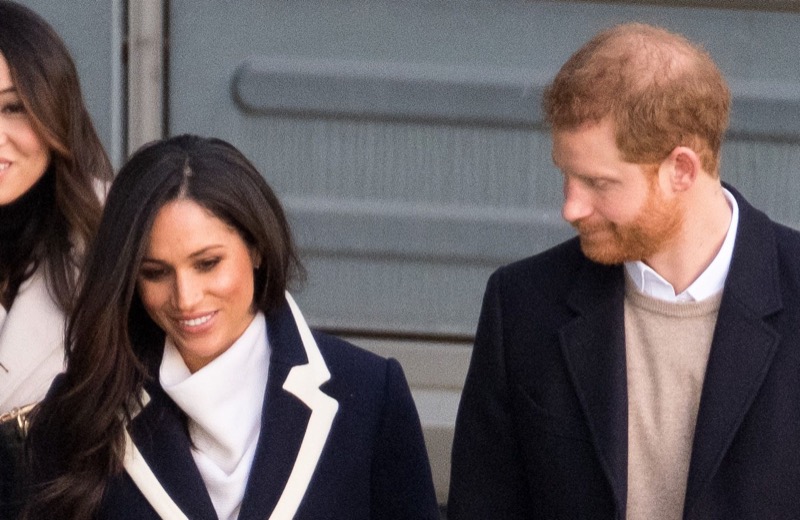 An insider shared that Charles views evicting Harry and Meghan as "just the start" of his changes. The recent order to leave their cottage came after the couple stepped back as working members of the royal family. And they then moved to California, where they have resided since 2020.
But King Charles, 74, has set a goal of cutting down on royal family members who depend on the monarchy for money. And he believes that letting royal family get free housing or even subsidized rents no longer makes sense. "The King is not some sort of housing association for distant relatives," said a source. And Charles plans to rent the properties at commercial rates, with royal heritage not a requirement to sign a lease.
King Charles Teams Up With Prince William To Change Monarchy
Beyond ending housing situations like Harry's, King Charles wants to cut down on his staff. And Queen Camilla, 75, will work with him to achieve that goal. But the couple does plan to give palace employees pensions and competitive salaries in order to retain top staff.
'King Charles is not a housing association for distant relatives': Harry and Meghan's Frogmore Cottage eviction is 'just the start' https://t.co/7SKrTBCPeP

— Daily Mail Online (@MailOnline) March 25, 2023
"The staffing has been on the top-heavy side. That has built up over time, with advisers to advisers and so on. That's all going to stop. The boss wants effective people in effective positions doing effective jobs being paid appropriately," revealed the insider. And King Charles has teamed up with Prince William to change the structure.
A spokesperson shared that the monarchy recognizes staff members "have given long and loyal service." As a result, those who are let go due to "redundancies" will get help in finding "alternative roles." However, King Charles' slimmed-down coronation on May 6 also symbolizes his new approach.
For instance, 8,000 people crammed into stands to attend Queen Elizabeth's three-hour coronation. But King Charles has cut his guest list to Westminster Abbey's actual capacity of 2,000. And the ceremony will last just an hour. As Buckingham Palace stated, "The Coronation will reflect the monarch's role today and look towards the future, while being rooted in longstanding traditions and pageantry."
Tell us what you think. How do you feel about King Charles' new approach? And after you share your views, check back on our site for more royal family news.
Editorial credit: MattKeeble.com / Shutterstock.com