Prince Harry Shading Kate Middleton In His Memoir Sparks Prince William War
Royal family news reveals more fallout from Prince Harry's memoir Spare. Because Harry threw shade at Kate Middleton in his book, she understandably got upset. And so Kate wanted her hubby Prince William to defend her.
However, William failed to fulfill his wife's wishes. And that in turn sparked a battle. Get all the royal details below.
Kate Middleton Fights With Prince William Over Harry's Book
Prince Harry created more problems in his relationship with the royal family by writing his memoir Spare. But the book also created problems for Kate Middleton's and Prince William's marriage. And Kate felt so upset over Harry shading her in the memoir that she expected William to go to war for her, revealed a palace insider via OK magazine.
However, the tension between William and Kate over this issue has gotten more intense rather than fading over time. And Kate has become more and more upset that William didn't slam his brother for throwing shade at Kate. "Kate felt William should stick up for her more," shared the source.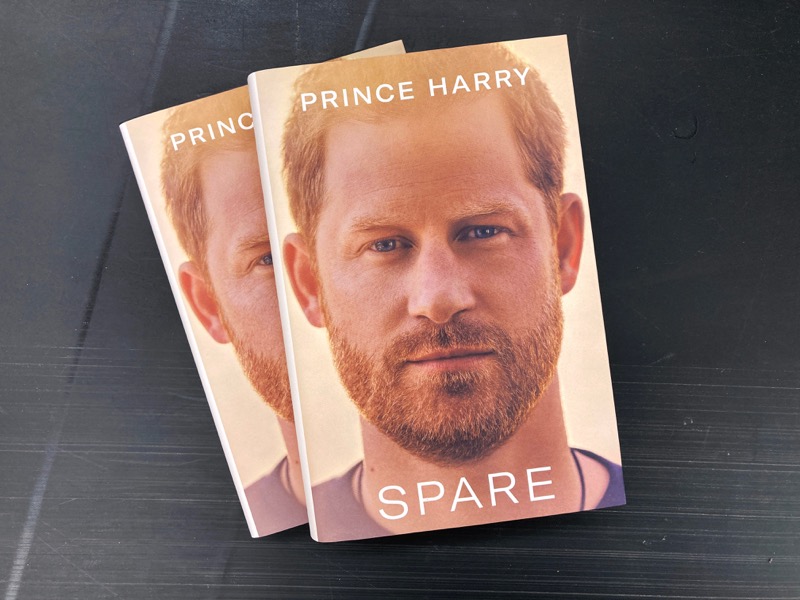 However, both William and the rest of the royal family believed that not responding to Harry's book seemed like the best approach. But two parts of the book really upset Kate. First, she felt hurt at Harry alleging that she made Meghan Markle cry in an argument before the wedding. And second, Kate didn't like Harry claiming that she thought his Nazi costume scandal seemed funny. "Yet William and the palace thought that saying nothing was best," said the source.
Kate Middleton And Prince William Only Fight Behind Closed Doors
Royal family author Tom Quinn shared that William and Kate do often fight. But they only argue when the doors are closed. And Quinn revealed that the two go from calling each other nicknames and "sweetness" to fights. "They have terrible rows where they throw things at each other," he shared. However, Quinn also revealed that the two sometimes feel stressed because of the constant presence of palace staff.
"Kate might seem to be a very calm person, and William also. But it's not always true. Because the big stress for William and Kate is that they're constantly surrounded by [palace aides]. It's like a Jane Austen novel," added the author of Gilded Youth: An Intimate History of Growing Up in the Royal Family. But even though the two occasionally get into "shouting" arguments, they always end up making peace again.
"Kate is very much the calm one, William is the one who's a bit hotheaded," revealed Quinn. "Kate is very level-headed. She's the one who will pour oil on troubled waters and go, 'Let's not stir things up.' Kate has a way of de-escalating things with her Zen-like presence. When William and Kate got married, they took their vows to heart. They are proud of their marriage, and they both want to see it last."
Tell us what you think. Do you feel that Prince William should have publicly slammed Harry's book for throwing shade at Kate Middleton? And after you share your views, check back on our site for more royal family news.
Editorial credit: Michael Vi / Shutterstock.com