Welcome To Plathville: Ethan Plath Gets Cozy With Another Girl
Welcome To Plathville rumors suggest that Ethan Plath and his wife, Olivia might be getting divorced and now, he was seen getting cozy with another woman. Is it proof that the TLC couple gave up on their rocky marriage? Or, is it just an innocent photo of him being nice to someone? Read on to find out what TLC fans think.
Welcome To Plathville Spoilers – Olivia Plath & Ethan Plath Are Rocky
Ever since TLC fans first met the couple, they doubted that their marriage would last. After all, he seemed so innocent, like a big man-baby. Meanwhile, Olivia seemed more worldly. After all, she gets around as a wedding photographer. In Season 5, she claimed that nobody wants her around and that seems to be the truth. Even Moriah turned her back on her brother's wife.
As Welcome To Plathville Season 5 plays out, TLC fans see much more about Olivia's family. Nathan Meggs is there, as well as some of her sisters. Actually, one of them who doesn't get on with Oliva, leaked a divorce well before the seasons started. Perhaps more family of Olivia is a way for the show to continue if Ethan Plath really gets divorced from his wife.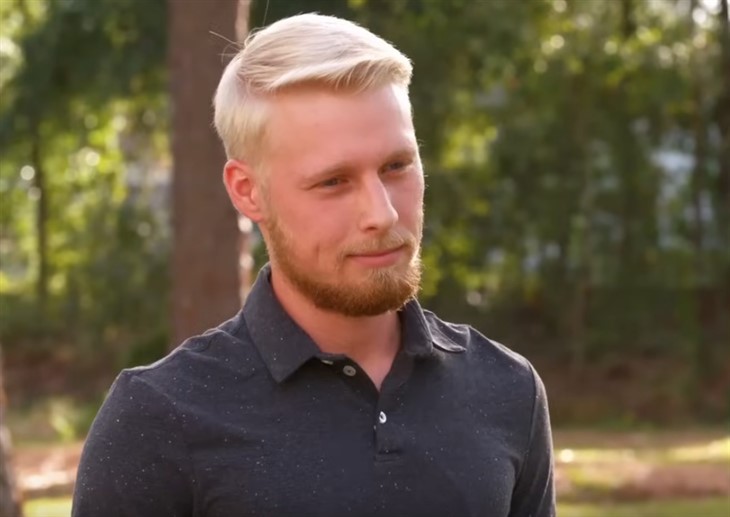 Welcome To Plathville Spoilers – Ethan Plath Gets Cozy On The Dance Floor?
Years ago, Kim Plath's oldest son might have spent a Friday night singing in the family gospel music group. Perhaps he would go to a prayer meeting back then. However, he's learned a bit about the real world since he tasted his first soda. So, perhaps that's something that can be blamed on both Coke and Olivia. These days, he goes out to bars at night. On Reddit, photos arrived of him in one in Minnesota.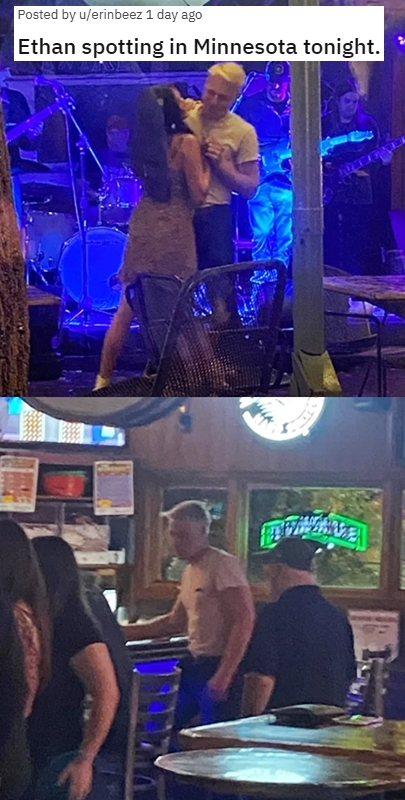 Welcome To Plathville fans saw that it clearly was Ethan in the shots shared by u/erinbeez. In one photo, he danced with a dark-haired woman who looked very different from Olivia. Definitely, she looked shorter as well. In another picture, it revealed they were in a bar. The caption read: "Ethan spotting in Minnesota tonight." Later, in the comments, they said, "I almost said hi to him because he looked so familiar and I thought I knew him."
TLC – Fans React
A lot of Welcome To Plathville fans believe that it was just confirmation of what they already suspected: Ethan and Olivia are already separated. One of them commented, "I feel torn between sadness and relief, assuming Ethan and Olivia are separated (Ethan doesn't seem like he desires romance enough to cheat, IMO)…."
A second commenter said, "Olivia has been giving single girl freedom vibes all summer and this 100% confirms my suspicions ."
Welcome To Plathville Spoilers – Some Skeptics?
Not everyone is convinced. They are reality TV show stars, after all, U/GeorgiaJeb commented:
This feels VERY staged to me. Like- EXTREMELY on purpose. It's definitely not his M.O. So why would he let himself be photographed LITERALLY in the window of a bar dancing with some woman? If it were anyone else, I'd dismiss it at face value. But this man didn't even try COCA COLA until after he was married. This seems very staged and super uncomfortable."
Tell us what you think. Do you think that Ethan Plath looked way too cozy with a woman who is not Olivia? Do you think this confirms that the couple really got a divorce? Or, are they messing with viewers for clicks and drama? Sound off in the comments below. After you share your views, check back on our site for more reality TV news.
SOURCE: Reddit.