Prince Harry And Meghan Markle Are Being Treated Like 'Palace Exiles'
It looks like there's simply no turning back for them. There's a new report that suggests Prince Harry and Meghan Markle are forever going to be treated like 'palace exiles.'
As many royal fans know by now, the Duke and Duchess of Sussex pulled the plug on their working relationship with the royal family almost three years ago.
But what seems to bother the royals even more is the fact that Harry and Meghan have thrown everyone under the bus with each and every opportunity they've gotten. Here's what you need to know.
Royal Family News: Prince Harry And Meghan Markle Are Being Treated Like 'Palace Exiles'
Royal expert Daniela Elser, who often writes about the royals in her News.com.au column, says that Harry and Meghan will forever be cast as the villains in the neverending royal soap opera between them and King Charles, Camilla Parker Bowles, Prince William and Kate Middleton.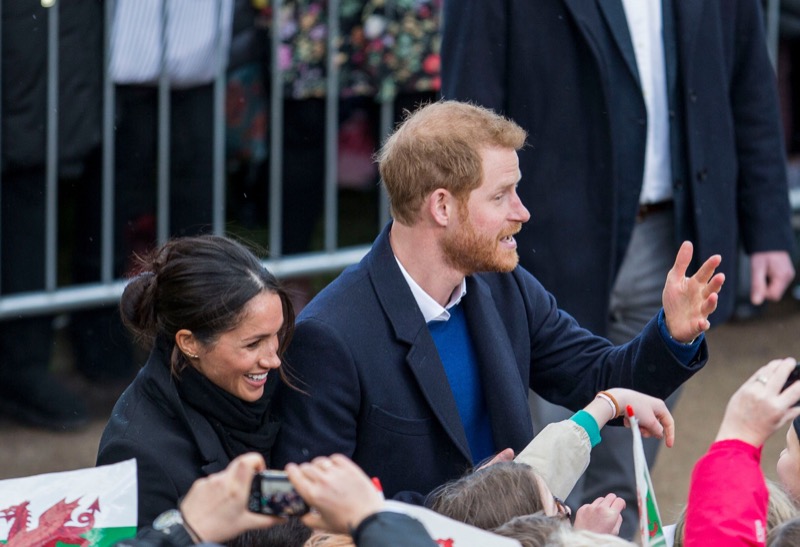 She also thinks that Harry and Meghan are desperately trying to rub elbows with the Hollywood elite simply because they've got no other place to go.
Elser wrote in her column, "Fundamentally, the problem that Harry and Meghan face is that Costner, DeGeneres, Winfrey and Perry can all boast established careers and are proven successes. The same can hardly be said for the palace exiles who have, at best, dominated the cultural and political conversation at certain points in time via their royal revelations and the questions they have raised about the monarchy, power and the media."
Royal Family News: What's Next For Harry And Meghan?
She then continued, "But are the duke and duchess successful entertainers? Sure fire hotshot bets that executives will want to throw money at? Widely adored public figures? You take my point."
So far Prince Harry and Meghan Markle have not made any comments about the criticism although at this point it's doubtful that anything will be said.
Whether or not the Sussexes will ever try and return to the UK remains to be seen as well. Watch this space as we have a feeling there's so much more royal drama to come.
Tell us, what do you think of this story? Drop us a line in our comments section below with your thoughts.
Also, don't forget to come back right here for all the latest news and gossip about all of your favorite British royals, We've got you covered.
Editorial credit: ComposedPix / Shutterstock.com