Prince William And Kate Middleton Vanish For A Week: Here's Why!
Royal family watchers noticed recently that Prince William and Kate Middleton suddenly halted their public appearances. And the royal couple seemingly vanished for the past week. But their reasons for clearing their schedules of public appearances reflect William's and Kate's focus on family.
Find out why Prince William and Princess Kate stopped their royal duties for now. And learn how it relates to their children Prince George, Princess Charlotte, and Prince Louis. Get all the details below.
Royal Family Approves Kate And William Vanishing
Kate Middleton and Prince William tend to obey all the royal family rules. But their recent disappearance from public sightings actually didn't meet with any disapproval. And that's because Princess Kate and her hubby cleared their schedules because of their three children.
The Princess and Prince Of Wales made sure to keep their royal duty calendars clear for more than a week in order to take time for Prince George, 9, Princess Charlotte, 7, and Prince Louis, 4. All three children are enjoying a school break, according to People.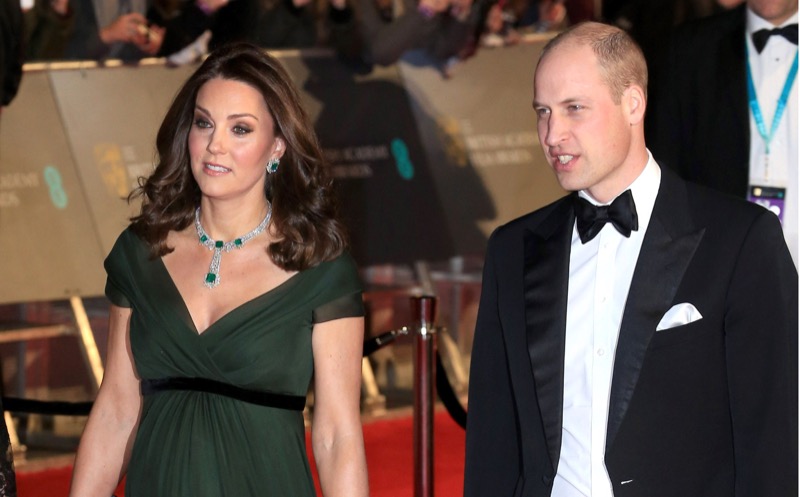 The 40-year-old prince and 41-year-old princess' children go to the Lambrook School in Windsor, located close to their Adelaide Cottage home. However, during school breaks, Princess Kate and Prince William like to take George, Charlotte, and Louis to Anmer Hall, their country home in Norfolk. And there, the family of five enjoys simple pleasures like riding bikes, gardening, and playing on the beach.
Kate shared with the Happy Mum, Happy Baby podcast in 2020 that these quiet joys represent her favorite ways to spend time with her children. "Outside in the countryside and we're all filthy dirty," summed up the proud mom of three. However, Prince George, Princess Charlotte and Prince Louis will return to their classrooms this month. And that will give Kate and William time to support preparation for King Charles' coronation on May 6.
The official invitation for the Coronation of The King and The Queen Consort has been revealed.

Designed by Andrew Jamieson, the invitation features the Green Man, an ancient figure from British folklore, symbolic of spring and rebirth, to celebrate the new reign.

1/7 pic.twitter.com/MpajIk0SQw

— The Royal Family (@RoyalFamily) April 5, 2023
Prince George Will Participate In Coronation
As a result of King Charles' coronation festivities, the children will enjoy time off school with a bank holiday weekend. And George, Louis, and Charlotte will take part in the historic carriage ride from Westminster Abbey to Buckingham Palace on May 6. Prince William and Princess Kate will ride with their children in a horse-drawn carriage. However, Prince George may take on a more public role as second in line to the throne.
And the Prince and Princess of Wales reportedly remain uncertain about the best role for their children. However, Prince William and Princess Kate do believe that George seems "old enough to understand" the coronation meaning. But the royal couple seeks to keep the youngster's life normal when he goes to school with classmates, shared an insider.
Tell us what you think. Do you wish that Kate Middleton and Prince William would share more glimpses of their private lives with their children Louis, Charlotte, and George? And after you share your views, check back on our site for more royal family news.
Editorial credit: Fred Duval / Shutterstock.com