Queen Camilla Compared To Brigette Macron
Camilla Parker Bowles has been compared to the First Lady of France, Brigette Macron. As many fans know, both King Charles and Queen Camilla have spent the past week in France with French President Emannuel Macron and his wife, Brigette. Here's what you need to know.
Royal Family News: Camilla Parker Bowles Compared To Brigette Macron
One royal commentator by the name of Michael Cole says that Camilla Parker Bowles definitely looked like she was in her element while she was with Brigette Macron in France this past week.
Cole put it this way, "Camilla has looked like a Queen on this visit, hasn't she? She's dressing superbly and she looks the business. And of course, she paid a compliment to France by dressing in Dior for the banquet in the Hall of Mirrors at the Palace of Versailles. Of course, in part, it's impossible to compete with the chic of Brigitte Macron."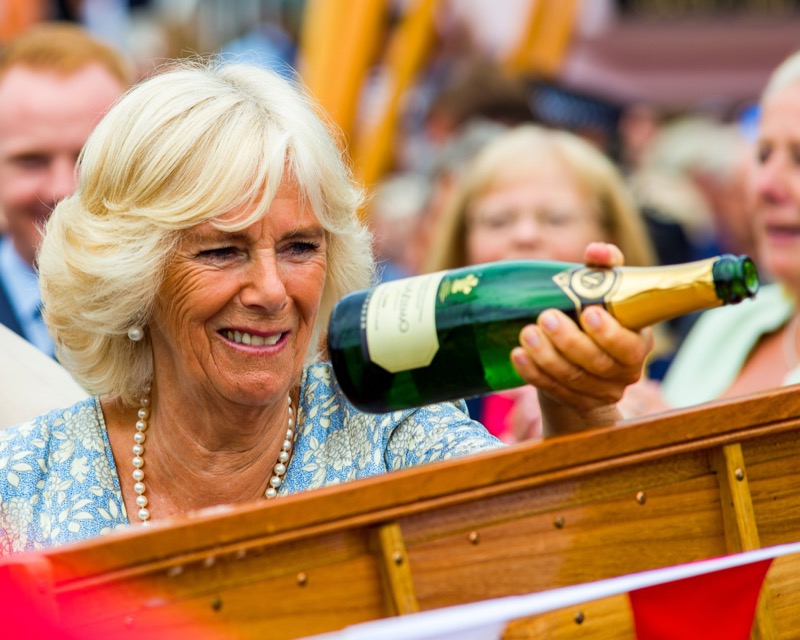 Royal Family News: Queen Camilla Is In Her Element
He then continued, "I mean, she's absolutely superb – one lady who's 70, that's Brigitte, and the Queen is 76. But they're a good pair and they looked as if they were getting on well.
The King looks so happy. He's so different from the Queen, the late Queen, I mean his mother. He loves chatting to people. He's quite tactile, he all the time he's talking to people and relating to them and that's going down terribly well."
It goes without saying that Kensington Palace has certainly regarded this trip as a very successful one for both King Charles and Camilla Parker Bowles. They've even gotten more attention for it than Prince William did for his trip to New York City earlier this week.
With the way things are going now, there's a good chance that King Charles and Queen Camilla might continue their winning streak with their positive PR and plan another trip abroad sooner rather than later.
So far Kensington Palace has made no comments about the King and Queen's future travel plans. Watch this space as we have a feeling there is more royal news to come.
Tell us, what do you think of this story? Drop us a line in our comments section below with your thoughts.
Also, don't forget to come back right here for all the latest news and gossip about all of your favorite British royals, We've got you covered.
Editorial credit: James Pearce / Shutterstock.com