Real Reason Why Prince Harry & Meghan Markle Are Leaving London–No, It's Not Family Drama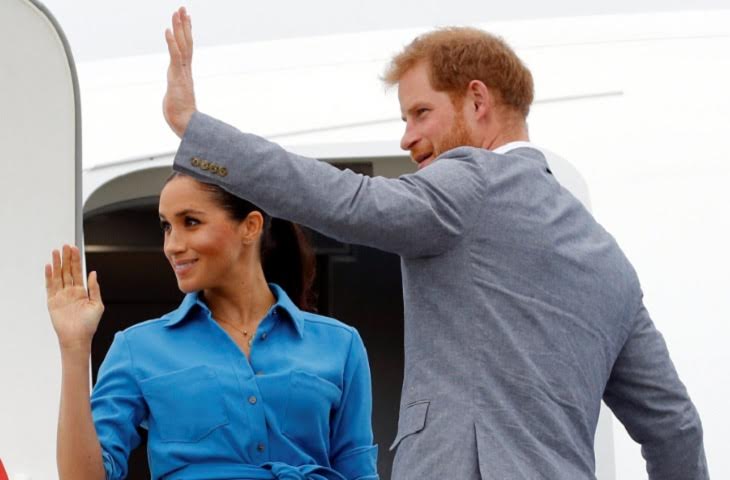 Shortly after Prince Harry and Meghan Markle were married last May, it was believed that the newlyweds will be taking up residence at Apartment 1 in Kensington Palace next to Prince William and Kate Middleton. Royal fans were especially excited over the thought that the "Royal Fab Four," as they are dubbed, will be neighbors. However, Kensington Palace recently announced that Prince Harry and Meghan Markle will not be moving in. Instead, they have chosen to reside at the Frogmore Cottage in Windsor Castle.
As expected, rumors of tension between the two princes and their spouses began to circulate. Are Kate and Meghan not getting along?
Royal insider Rebecca English, as reported by the Daily Mail, was quick to dispel such speculations. According to English, it is true that Prince Harry's marriage to Meghan played a big factor on the prince's decision to part ways with his older brother. But there is absolutely no "dramatic falling out" among the four royals.
Apparently, Prince Harry and Meghan's new choice of address was decided after their Australian tour and announcement of Meghan's pregnancy. The Duke and Duchess of Sussex are expecting their first baby next year, and they reportedly do not want their child to grow up in the "goldfish bowl of royal life." Living in Kensington Palace means being photographed by the paparazzi all the time.
The Duke and Duchess of Cambridge will visit @EvelinaLondon Children's Hospital and homeless resource centre the @PassageCharity on Tuesday 11th December. pic.twitter.com/YbIJ0zTWBh

— Kensington Palace (@KensingtonRoyal) December 3, 2018
Interestingly, even Prince William and Kate Middleton chose homes far from London after their wedding in 2011. But as second-in-line to the throne, the Duke of Cambridge has no choice but to move his growing family to the capital as he takes up more royal engagements. Prince Harry is not directly under the royal succession and has more liberty with his lifestyle choices.
Unlike the lavish 22-room apartment in Kensington Palace, Frogmore Cottage is more modest with only 10 bedrooms. However, it is said to be more charming and secluded–surrounded by acres of lush gardens. And being 25 miles from London, it will give Prince Harry, Meghan, and their future child enough space to play around away from the public's prying eyes.
The Duke and Duchess of Sussex will still hold their offices at Kensington Palace. The royal insider stated that the two are still incredibly close with Prince William and Kate Middleton, and surely their baby will share a bond with their cousins.
"Frogmore is just lovely and will be a beautiful place for the Sussexes to bring up their child. It's not that far from London. He or she will still see plenty of their cousins. Harry and Meghan are incredibly happy and deservedly so," the source stated.