Royal Critic: 'Only A Matter Of Time' Before Prince Harry And Meghan Announce Divorce
Are things really that bad behind closed doors over at their multi-million dollar Montecito mansion? That's what some fans can't help but wonder as there's a new report that suggests it is "only a matter of time" before Prince Harry and Meghan Markle announce their divorce. Keep reading below for everything you need to know.
Royal Critic: 'Only A Matter Of Time' Before Harry and Meghan Announce Divorce
Apparently, the Duke of Sussex is growing frustrated with life in the United States. He escaped the UK in the hopes that he could better protect his family in America, but that hasn't really happened. Just recently it was reported that a stalker had entered the grounds of their home.
If that weren't enough, Harry and Meghan, along with her mother Doria Ragland, were chased for two hours by the paparazzi in New York City. It seems like wherever he goes, Harry is courting both drama and controversy.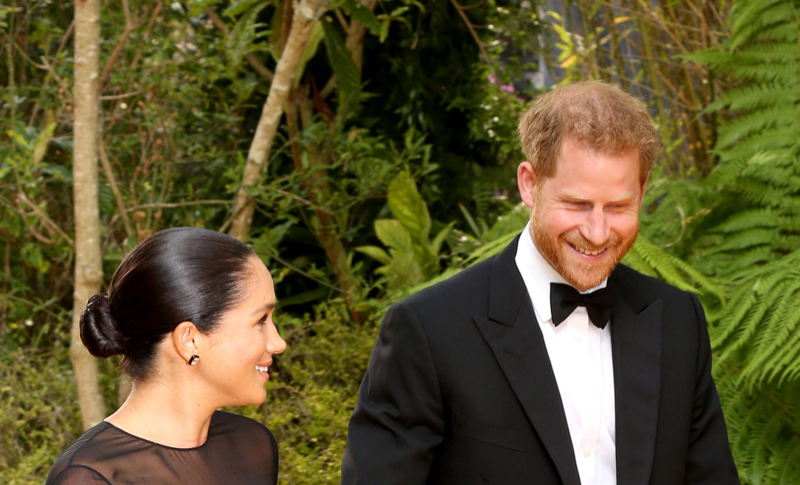 And now one of Harry and Meghan's biggest critics, Megyn Kelly, thinks that it's only a matter of time before they separate. That's because of all the pressure that both Harry and Meghan are facing with on a daily basis.
She said, "I predict we're probably under seven years left for the length of this marriage… Because Meghan is miserable, and she's been miserable her whole life," before adding that "it's just a matter of time," before they divorce.
What's Next For The Duke and Duchess of Sussex?
Of course, many royal fans and critics replied to the story with, "If they break up, does Harry automatically get custody of the children because they are royal family?" along with, "That's a pretty awful thing to say about someone else's marriage. Especially when you don't actually know either party!!!"
Another critic added this, "Megyn Kelly is a poisonous toad who is always hating other women. It's funny how she needs to use Meghan Markle's name for clicks. What she wishes for Meghan's marriage will hopefully manifest in her life."
So far both Prince Harry and Meghan Markle have not responded to any of Megyn's criticism. Back in November, Megyn said during her podcast that she wants Meghan Markle to stop referring to Prince Harry as her husband.
"There seems to be no limit on their appetite for ripping on the royals to whom they owe all of their fame and literally most of their fortune," Kelly said of the couple. She added, "We get it. You bagged the gorilla. Congratulations. You got the big bear. You want us to know."
Tell us celebrity gossip fans, how do you feel about this story? Contribute to the buzz by dropping us a line with your thoughts in our comments section below. Also, come back here for all the latest news about your favorite Hollywood and reality television stars right here.
Editorial credit: Fred Duval / Shutterstock.com