Royal Family News: Prince Harry "Changed" For Meghan Markle
British royal family news divulges that Prince Harry and Meghan Markle are never far from the headlines and this week was no different. In a stunning declaration the Hollywood Hoboes let the world know that their daughter Lili is a verified princess, an announcement that reportedly gobsmacked palace officials.
Later the Sussex's spokesman reiterated that both Markle kids are officially royal, and days later the palace updated the royal website to reflect this decision.
Royal Family News – Markles' Royal Declaration
Now body language expert Judi James is making bold assertions about the marriage between the royal runaways. According to her, Harry has been motivated to have a very different union than his parents did not enjoy.
James told Express UK that Harry's love for Meghan clearly trumps all, and dissected how his body language mirrors his feelings.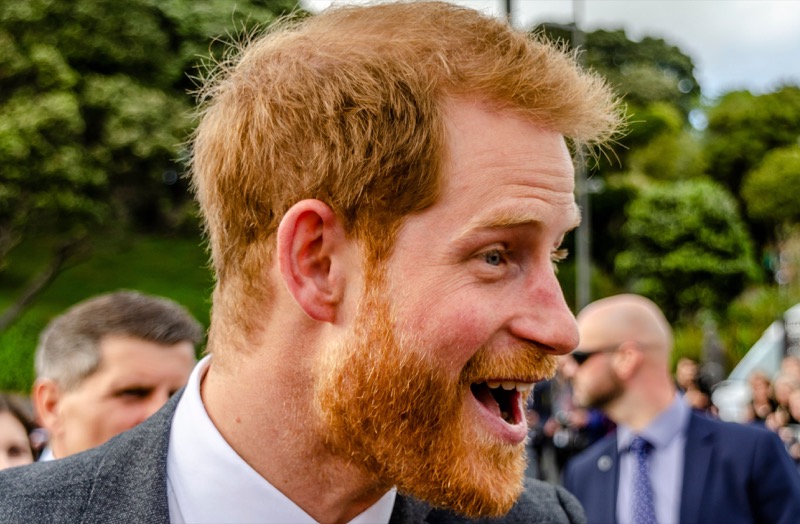 Royal Family News – Is Harry Determined to be Different?
She stated, "Harry is tactile, protective and supportive. His idealized view of Meghan is constantly expressed in his words and his body language. Many of Harry's behaviors and body language as a husband suggest he has been determined to create a complete contrast to the kind of partnering skills he saw from his father during his marriage to Diana."
In case you missed the royal war that brewed between Charles and Diana, she is famous for telling the BBC that there were three people in her marriage, and he was famous for not letting go of his feelings for one-time love Camilla, who is now his second wife and Queen Consort.
She went on to say, "The common opinion is that Harry changed when he met Meghan and that change appears to be ongoing."
Royal Family News – Harry's Intention
James noted that Harry was once known as the party prince following his naked pool boy antics and penchant for doing and saying the most inappropriate things he could imagine. Has time mellowed the bad boy? James thinks so: "Change is not uncommon when we fall in love as we can become desperate for approval and to form a complimentary 'fit' with the person we love, but long-term change like Harry's is quite rare. Often a partner will morph back into who they were when they met, so perhaps Meghan brought out a more authentic side to Harry rather than cosmetic and temporary alterations."
Is James' perception accurate? Consider this quote from Harry during his controversial interview last week with Gabor Maté: "My wife saved me. I was stuck in this world, and she was from a different world and helped draw me out of that. But none of the elements of my life now would have been possible without me seeing it for myself."
Tell us royal fans, do you think that Harry has made a permanent change or is the Markle magic all smoke and mirrors?
Be sure to catch up on everything happening with the royal family. Come back here often for royal family news and updates.
Editorial credit: NataliaCatalina.com / Shutterstock.com