Royal Family News: Prince Harry and Meghan Encourage Fatherhood For Other People
British royal family news shows that the Duchess and Duke of Excess, Meghan Markle and Prince Harry, are raising two little ones in Montecito, California: Prince Archie and Princess Lilibet.
Their most recent public announcement, published on their Archewell Foundation website, had to do with Equimundo's State of the World's Fathers 2023 report.
Which is curious seeing as how they have made airing the dirty laundry of their own fathers a priority. Read on to see how the traitors just shared a message about fathers without an ounce of irony.
Royal Family News: Harry and Meghan Snub Their Fathers
Equimundo is an international nonprofit group "dedicated to engaging men and boys in gender equality." According to People, the outfit polled thousands of people worldwide asking personal questions on "caregiving and what bars equal participation between men and women."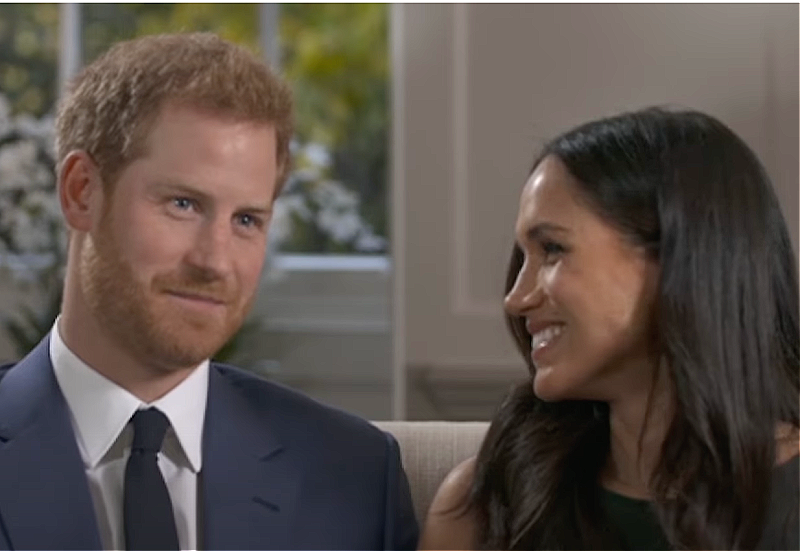 Archewell Foundation jumped on the bandwagon, releasing this statement: "The 2023 data shows that men are increasingly involved in caregiving and would like to increase their care work at home, although deeply ingrained social norms and a lack of supportive policies and power structures discourage them from doing so."
Furthermore "The report recognizes care work as the bedrock of society, and calls for continued advancements towards gender equality. It also emphasizes the need for media representation that normalizes men's caregiving roles," it continued.
Royal Family News: Harry and Meghan Out of Work
For their part, Equimundo thanked Archewell for providing support for their work and last year the couple gave them money to promote a "resource guide on positive masculinity."
Harry and Meghan are out of work and grasping at straws to get someone, anyone, to hire them. Spotify dropped them like a brick last month, with one exec branding them "grifters." Which pretty much sums up the rep they have gained after three years of flogging and humiliating their fathers in public. Why Equimundo would partner with these two trash talkers is anyone's guess.
Royal Family News: Harry's Nasty Memoir Spare
And yet Harry told People that his identity is centered on being a good father: "A husband and a father — first and foremost — as well as a veteran, environmentalist and mental-health advocate. I know that I want to live my life in service of others and that I want to live by example for my kids." It will be interesting to see how his kids absorb his example of gleefully throwing his family under the bus ….
Be sure to catch up on everything happening with the royal family. Come back here often for royal family news and updates.