Royal Family News: Tear Gas, Fires, Garbage Keep King Charles's From Out of Control France
British royal family news divulges that King Charles will stay put for now after French President Emmanuel Macron requested he stand down from a visit to the roiling country.
According to Downing Street, the state visit to France has been postponed after Macron stated: "we would not be sensible and would lack common sense" to have the scheduled visit as labor unions are wreaking public havoc across the country.
Royal Family News: President Macron Dealing With Situation
Charles was meant to travel to Paris and Bordeaux on a jaunt set to start Sunday. But each city has been embroiled in violent labor protests. As such Buckingham Palace stated that the decision to postpone the three-day visit by Charles III and Camilla, the Queen Consort, was down to the "situation in France."
It added, "Their Majesties greatly look forward to the opportunity to visit France as soon as dates can be found."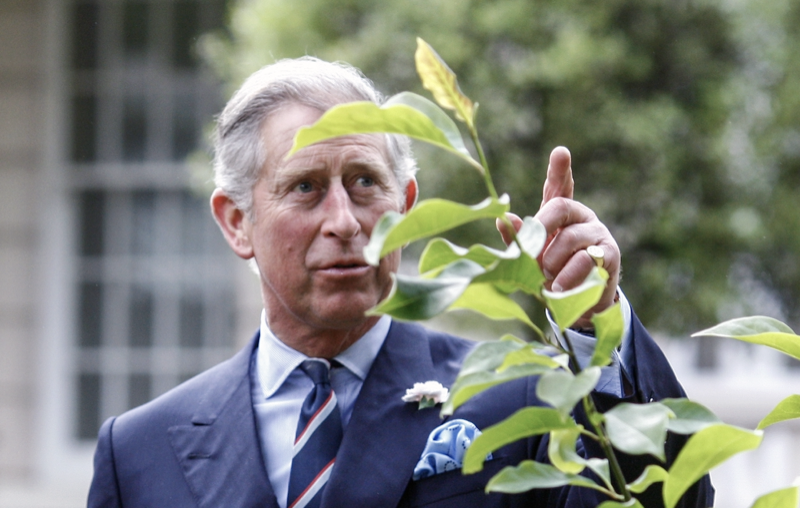 Royal Family News: Charles Postpones Paris Trip
Thursday night embattled President Macron said he felt it would be inappropriate for the King and Camilla to travel given the unpredictable state of his country: "As we have considerable friendship, respect and esteem for His Majesty and the Queen Consort and the British people, I took the initiative this morning to call [the King] and explain the situation… Common sense and friendship led us to suggest a postponement."
In other words, Macron is acting like a sensible school principal who does not wish his counterpart to step foot on a campus filled with brawling, out of control rowdies.
Macron indicated that he suggested moving the trip to early summer.
Royal Family News: Charles and Camilla Grounded
The postponement is a worldwide faux pas for Macron who hoped to show off the best France has to offer while welcoming the new regent. Instead his citizens are fighting like street thugs and that is no way to greet a king and queen accustomed to safety in one's homeland (Prince Harry's antics notwithstanding).
Royal Family News: Charles Cannot Travel to Paris
According to the BBC, "Several French cities saw violence on the sidelines of Thursday's largely peaceful demonstrations that attracted more than a million people. The entrance to the town hall in Bordeaux was set alight. In the capital, tear gas was fired and Interior Minister Gérald Darmanin said 903 fires were lit, in a city where refuse has been left uncollected since 6 March."
Be sure to catch up on everything happening with the royal family. Come back here often for royal family news and updates.