Royal Family News: THIS Will Happen To Queen Camilla If King Charles Dies
British royal family news shows that there is a trending question running through the minds of Brits just days after the May coronation of King Charles: what happens to Camilla if Charles dies?
While it may seem gruesome, we prefer to think it is a question born of curiosity not malice. Sure, Camilla was once reviled as a home wreaker but now she is Queen Camilla, the second wife of King Charles.
Social media is blowing up with the question of her fate regarding the death of King Charles. Here's what we found out.
Royal Family News: Camilla's Role If Charles Dies
Let's make one thing clear from the outset, and that is that King Charles is in good health to the best of everyone's knowledge. He seemed fit as a fiddle during the long coronation weekend, an event that would tire out the fittest of individuals.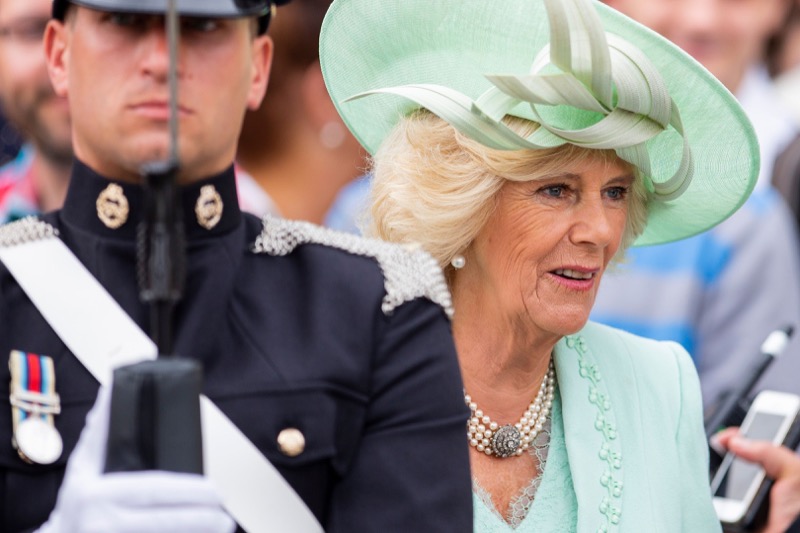 Charles has waited three quarters of a century to sit in the monarchy's version of the big boy chair and by all accounts he is fulfilling his duties exceptionally well and seems to be enjoying his new role.
But the question of what would happen to Queen Camilla upon her husband's death is relevant and normal as both are in their 70s.
Royal Family News: Camilla After Charles Dies
For starters, Camilla's title would change. This is because she is not a royal by blood. So it would happen that 'Queen Camilla' would go from being the 'Queen Consort' to the 'Queen Dowager' according to Woman and Home.
To be more specific, the title queen dowager or dowager queen is the title generally held by the widow of a king.
Royal Family News: Camilla's Title Change
Overall a queen dowager keeps "the status and precedence of being a royal, but they are no longer referred to as the queen."
In the case of Charles' death Camilla becomes the dowager queen and Catherine, Princess of Wales becomes the Queen Consort alongside her husband and Charles' heir, King William.
The late Queen Elizabeth's mother, Elizabeth Bowes-Lyon, was technically a Queen Dowager but she was referred to as the Queen Mother. That's because "A dowager queen can be known as the Queen Mother when they are the biological parent of the reigning monarch."
Royal Family News: Camilla Will Not Be Queen Mother
Camilla isn't the mother of Prince William so she wouldn't be known as the Queen Mother. And there you have it royal fans, all the dish on royal titles because titles, protocol, bloodlines still govern the age-old monarchy. Long live the King!
Be sure to catch up on everything happening with the royal family. Come back here often for royal family news and updates.
Editorial credit: ComposedPix / Shutterstock.com