Sarah Ferguson Feels Liberated To Say What She Wants Now That Queen Elizabeth Is Dead
Sarah Ferguson says that this is the best that she's felt in years. And that's not just because she's currently promoting her new book, but also because she's free to say whatever she wants now that Queen Elizabeth is no longer around.
In other words, she is feeling quite liberated and rightly so. Here's what she has to say.
Sarah Ferguson – Feels Liberated To Say What She Wants Now That Queen Elizabeth Is Dead
Speaking to Good Morning America in a new interview, the Duchess of York says that she's less stressed out about her interviews because she knows that Buckingham Palace won't be sending her hate messages for all the things that she says, or is about to say.
Sarah put it this way, "It's like I've taken the mental shackles out of my brain. I don't know whether it's the Queen passing on that I now think I can just sort of say openly what I want to say without worrying I'm going to offend somebody," while also adding, "I'm really, truly authentic Sarah now."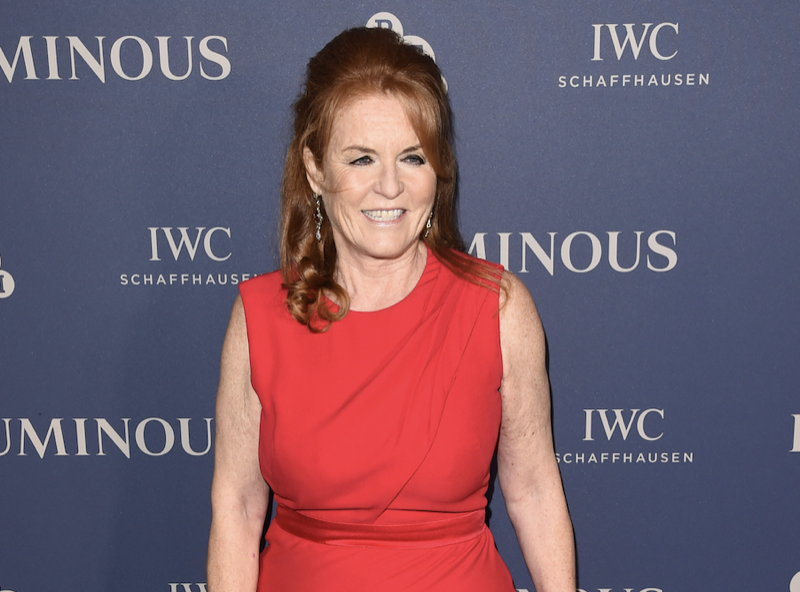 Now, as far as who Sarah is more willing to talk about, no one really knows, but she did say that Prince Harry is definitely in love with Meghan Markle and that he's happier living in America than he was back in the UK. Interestingly enough, if there's one person that she doesn't want to talk about, it's her ex-husband, Prince Andrew, who was accused of sexual assault with a teenager.
In fact, Sarah has not made any comment about Andrew's payout to his accuser, Virginia Giuffre. She also hasn't really said much about Prince William and Prince Harry's royal feud, either.
Royal Family News – What's Next For Sarah Ferguson?
Sarah also said that her new book, A Most Intriguing Lady, is a little bit based on her own story. She said, "I think that in life, it's not just royal institution and monarchy, it's any bureaucracy that tries to allow this redhead to conform."
A Most Intriguing Lady is available on bookshelves now.
Tell us celebrity gossip fans, how do you feel about this story? Contribute to the buzz by dropping us a line with your thoughts in our comments section below. Also, come back here for all the latest news about your favorite Hollywood and reality television stars right here.
Editorial credit: Featureflash Photo Agency / Shutterstock.com