Thomas Markle Labeled As 'Awful Father' For Meghan Markle Attack
Can't they just all get along at this point? Apparently the answer is no. There's a new report that says Thomas Markle is being labeled as an 'awful father' as he just can't let go of his feud with his estranged daughter, Meghan Markle.
Even though it's been years since the two of them have even spoken to one another, the former soap opera lightning director is still attacking his daughter on the regular. Here's what you need to know.
Thomas Markle – Labeled As 'Awful Father' For Meghan Markle Attack
Just this past week Thomas was interviewed by Good Morning Britain. He called Meghan 'cruel' for not allowing him to meet his two grandchildren, Archie and Lilibet.
Thomas said that even though in the state of California he can sue Meghan for not allowing him to see his grandchildren, he's not going to do that.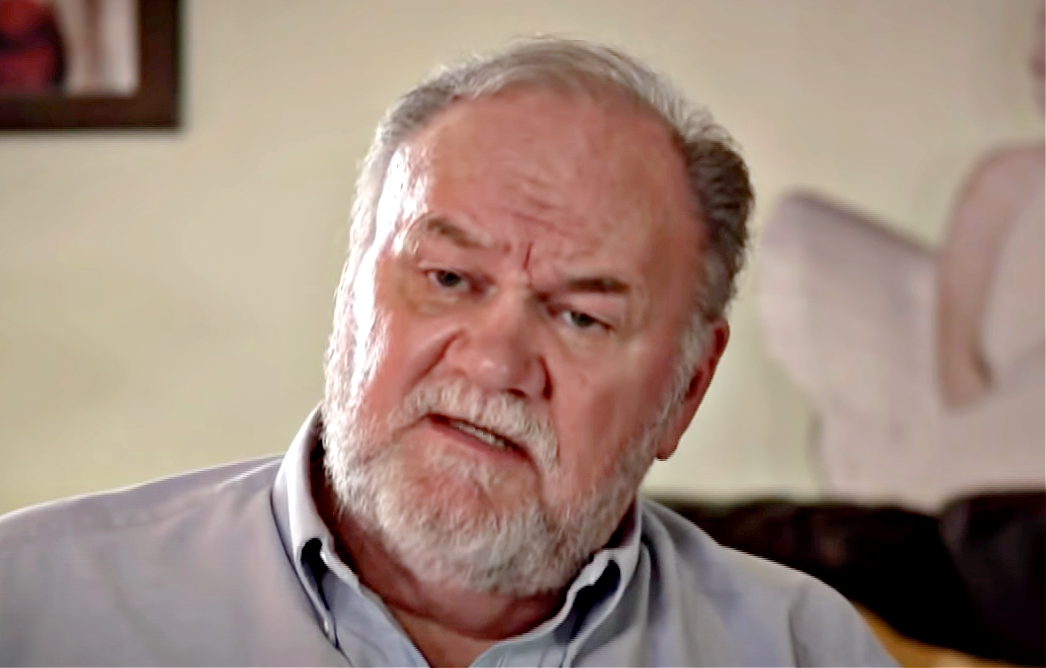 At the same time, he's tired of waiting for Meghan to make the first move. Thomas says he just wants to meet his grandchildren already.
Well, now Thomas is being called 'awful' for trying to destroy the Duchess of Sussex's reputation. Royal expert Jack Royston says that Thomas supposedly had a motive behind his latest interview. He even thinks Thomas is acting pathetic and "attention hungry."
Royal Family News – Meghan Wants Nothing To Do With Her Wayward Father
Royston put it this way, "The pair have not spoken since he staged paparazzi pictures for money in 2018 and later leaked a letter she sent him to U.K. tabloid The Mail on Sunday, sparking a lawsuit.
As a result, he has never met his grandchildren Prince Archie, four, and Princess Lilibet, two, as he prepares to turn 80 next year and following heart attacks before their 2018 wedding and a stroke in May 2022."
It goes without saying that Meghan herself hasn't made any comments about the matter, although at this point it's doubtful that she will.
It's also pretty clear that she wants nothing to do with her father or that side of the family. Clearly, Meghan has moved on even though the others haven't.
Tell us, what do you think of this story? Drop us a line in our comments section below with your thoughts.
Also, don't forget to come back right here for all the latest news and gossip about all of your favorite British royals, We've got you covered.