90 Day Fiance: The Evolution Of Larissa Lima From Brazil To Vegas
Larissa Lima is Colt Johnson's ex-wife from Season 6 of 90 Day Fiance, who was dumped by TLC after she made some adult content videos. She claimed that they knew about it and the inference is that they tricked her out of her job. By the time she moved on from Colt with Eric Nichols, she looked very different due to plastic surgery. Now, fans discuss the evolution of her from Brazil to Las Vegas, Colorado, and back to Las Vegas.
90 Day Fiancé

Spoilers – Larissa Lima And Colt Johnson Were Toxic

l was clearly besotted by Larissa when he met her. However his mother, Debbie Johnson, really didn't like her. Actually, she really seemed to hope that not only would she end up jailed, but that she'd also be deported. Possibly, you recall her reaction when Larissa admitted that she had kids back home. Things went from bad to worse. She tossed Colt's ring down the toilet. He claimed she beat herself up, and the cops got involved. At the time, she was attractive, but not all that eye-catching.

After her divorce from Colt, the 90 Day Fiance star hooked up with Eric Nichols. Actually, he was the one who helped her get her first major plastic surgery done. Recall, they moved to Colorado Springs and she owed him money for her cosmetic procedures. There, they started doing a lot of OnlyFans things. Over time, they split and made up and she went backward and forwards between Vegas and Colorado Springs. Right now, she's in Vegas again and she's really changed a lot in her appearance.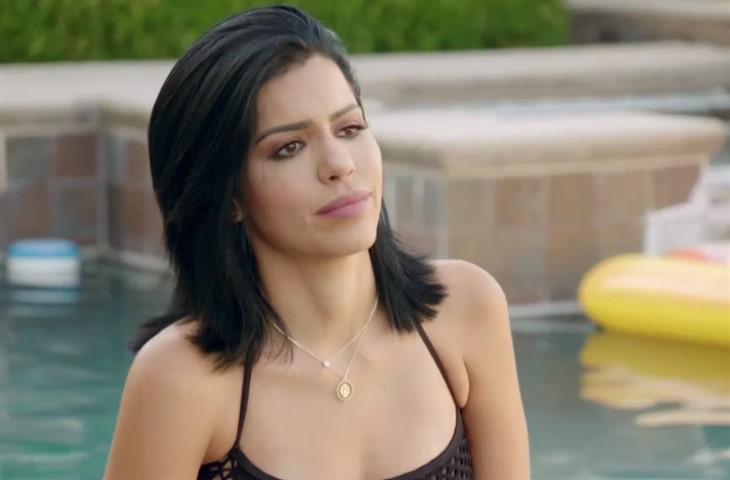 90 Day Fiancé Spoilers – Alum Larissa Lima Before And After
@90dayfianceegossipss shared a comparison photo of Larissa on Instagram. The first one showed her when she was with Colt. Then the second one showed her as she is today. Actually, she always had a nice bone structure. But now, she looks way thinner in her face and her nose is narrower. Blessed with gorgeous eyes, she looked pretty when she arrived from Brazil. But, she certainly didn't have a huge cleavage.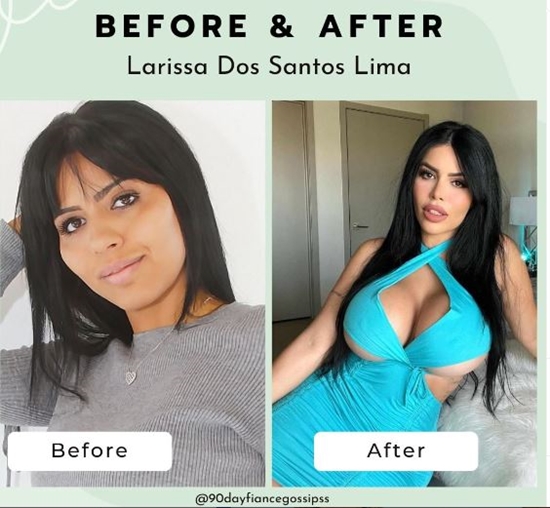 When 90 Day Fiance fans saw the photos and the caption, "Larissa's Transformation," many of them commented on her before and after appearance. One of them noted, "This is awful! Carrying two watermelons around does not add beauty in my eyes unless they are God given…"
Others felt that Larissa seems to look similar to Kim Kardashian, Actually, she does a little bit. Did you know that another TLC star, Jasmine Pineda also has surgery and she starts resembling Larissa? Maybe they both go for the Kardashian look
90 Day Fiancé

Spoilers – Other TLC Fans React In The Comments

It seems that 90 Day Fiance fans mostly preferred the original, untouched Larissa Lima. One of those people said, "Before is very nice, after is like ."

Others agree, and one of them said in their replies, "only time they look good was before surgery."

What do you think? Let us know in the comments below.

Be sure to catch up on everything happening with the TLC cast right now. Come back here often for more 90 Day Fiance spoilers, news, and updates.