Mandy Moore Shares Her 2-Year-Old Son's Rare Skin Condition
This Is Us star Mandy Moore hopes other parents can help her with her son's rare illness. And so the This Is Us actress turned to Instagram to share how 2-year-old Gus woke up with a scary skin problem. But Mandy also couldn't resist showing her pride in the little boy, calling the toddler a "rock star."
Learn what Moore revealed about her son's skin condition. And discover how she appealed to other parents. Get all the details below.
Mandy Moore Reveals Son's Rare Skin Problem
This Is Us star Mandy Moore adores her 2-year-old son Gus. But when the toddler complained about a rash, Mandy found herself struggling to get a diagnosis. And as Moore shared, it took many visits to a variety of health experts to get the answer, noted Us magazine.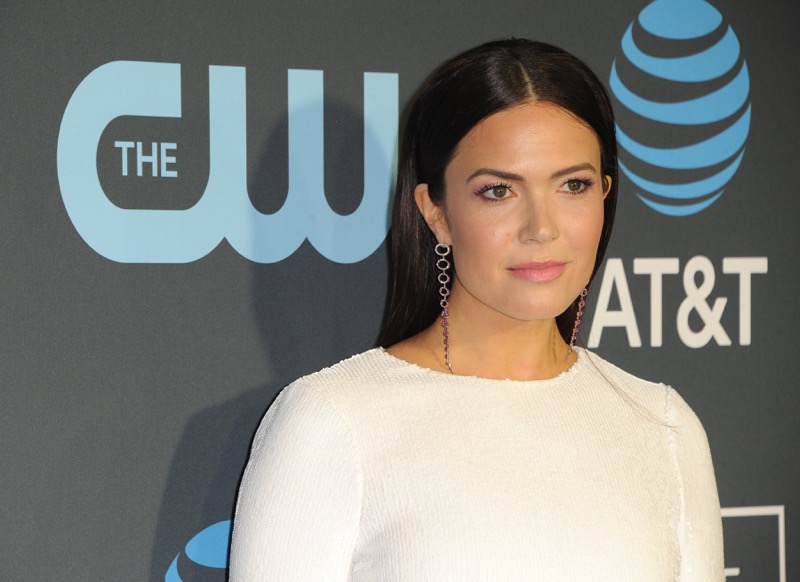 "This sweet boy woke up with a crazy rash on Saturday am," shared the 39-year-old This Is Us star on Instagram. And she posted a pic showing the 2-year-old enjoying a lollipop at one of his doctor visits. "We thought maybe an eczema flare? Poison oak? Allergy."
However, Mandy and her husband Taylor Goldsmith couldn't figure out what caused the rash. And as they took their son to urgent care as well as different dermatologists, the worried parents "did anything to help him find relief from the itch," she added. However, Gus finally received a diagnosis of "a viral childhood rash that just spontaneously appears called Gianotti-Crosti syndrome." This rare condition includes a rash with blisters on different parts of a child's body.
And Moore explained, "It sometimes accompanies a cold. But not in Gus' case. It's all over his legs and feet (ouch) and the backs of his arms but nowhere else. There's nothing to do but a steroid cream and Benadryl at night. And it could last 6-8 weeks. Ooooof. Anyone else ever experience this??" she asked other parents.
Mandy Moore shares her two-year-old son, Gus, has Gianotti-Crosti syndrome. pic.twitter.com/Y2KvzeDNxD

— E! News (@enews) July 28, 2023
Mandy Moore Admits Parenting Comes With Challenges
The This Is Us star also co-parents her 9-month-old son Ozzie with Goldsmith, 37. And she admitted, "All of that to say, this parenting thing is weird and hard and sometimes you feel so helpless (and yes I'm ever so grateful that it's only an itchy skin condition)." But Moore added, "Kids are resilient. And as long as he's smiling through it we're a-okay."
Mandy welcomed Gus in February 2021 and Ozzie a year and a half later. And she described Gus as "a carbon copy of my husband and always has been. I mean, everybody says that — so much so that I'm like, 'I swear I was there. I was a part of this.' But Ozzie's yet to be determined."However, while Moore seeks a way to ease her son's skin rash, she also has become concerned with the SAG-AFTRA strike.
And Mandy has shared her support for the union's battle for improved wages and higher streaming residual checks. "Ours is a fickle industry," pointed out the actress. "And in my 20+ years of being a performer, my career has ebbed and flowed. I've had very lean years where I couldn't get a job," she added. "And those are precisely the moments when in years past, actors could rely on residuals from their past work to help them get by. The world and business have changed and I'm hoping we can find a meaningful solution moving forward."
Tell us what you think. How do you feel about Mandy Moore's comments regarding parenting? And after you share your views, check back on our site for more television news.
Editorial credit: Tinseltown / Shutterstock.com