The Young And The Restless Spoilers: Lily Gives Daniel A Shoulder To Cry On, Sparks Fly
The Young and the Restless spoilers say that fans who have been clamoring for a Lily Winters (Christel Khalil) and Daniel Romalotti (Michael Grazeidi) romance won't have to wait much longer. The teen lovebirds have been growing close on Y&R, and when the truth about Daniel's mother Phyllis Summers (Michelle Stafford) comes out, he is going to need someone in his corner. And, it looks like Lily will happily be that person.
The Young And The Restless Spoilers – Daniel Distraught Over Phyllis Drama
According to Y&R spoilers, the fallout from the Phyllis Summers death hoax is going to be huge on the CBS soap opera. And, Summer Newman and her brother Daniel will be praying the price for their mother's shenanigans.
When Genoa City learns that Phyllis faked her death in a last ditch desperate attempt to frame Diane Jenkins (Susan Walters), she's going to be roasted. Summer and Daniel will be collateral damage.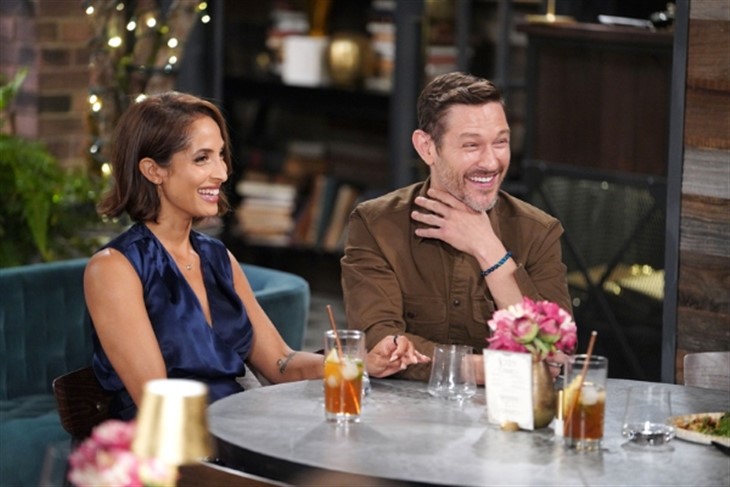 Phyllis Summers got greedy when she was on the run, and couldn't bare the idea of her kids thinking she was dead. So she revealed the truth to them. Little did she know, that by revealing she was still alive and even letting Summer assist her while she was on the run, Phyllis put her kids straight in to the inferno.
The Young and the Restless spoilers reveal that Daniel Romalotti will turn to Lily during his time of need. Not only is he disgusted with his mother, and feuding with his sister Summer Newman, but when the truth comes out he will have no one else to turn to.
Lily knows a thing or two about family scandals and trying to hide from the gossip mongrels, so she may actually be the best person for Danny to confide in during his time of need.
Y&R Spoilers – Lily Comforts Daniel
Of course, summer romances are in full bloom on Y&R and it will only be a matter of time before these two hit the sheets. Especially after they bond over the Phyllis drama. Do you want to see Danny and Lily together again on Y&R? Let us know in the comments below and keep checking back here for more The Young and the Restless spoilers, news, and updates.