The Bold And The Beautiful Spoilers: Taylor's 'Breacon' Plot Backfires
The Bold and The Beautiful spoilers and updates tease Taylor Hayes (Krista Allen) will question Deacon Sharpe (Sean Kanan) why he hasn't followed up with Brooke Logan (Katherine Kelly Lang). She'd tried to push him to try for another chance with Brooke after seeing their body language at Il Giardino, but he'll realize she has ulterior motives and call her out!
The Bold And The Beautiful Spoilers – Deacon Sharpe's Suspicious
Deacon was perhaps intrigued a little bit when Taylor first pushed him towards Brooke again, but then he had tried before and Brooke had turned him down.
That's what he'll explain to Taylor when she follows up with him, but he'll think about it and try it again. However, he'll be suspicious about Taylor's motives simply because she does seem to be trying so hard, and he'll ask if she's trying to keep Brooke from Ridge Forrester (Thorsten Kaye).
Taylor will swear that this has nothing to do with Ridge, and that Brooke was nervous about dating someone new. So Deacon will test out the theory and go to Brooke with a sweet speech, asking for another chance.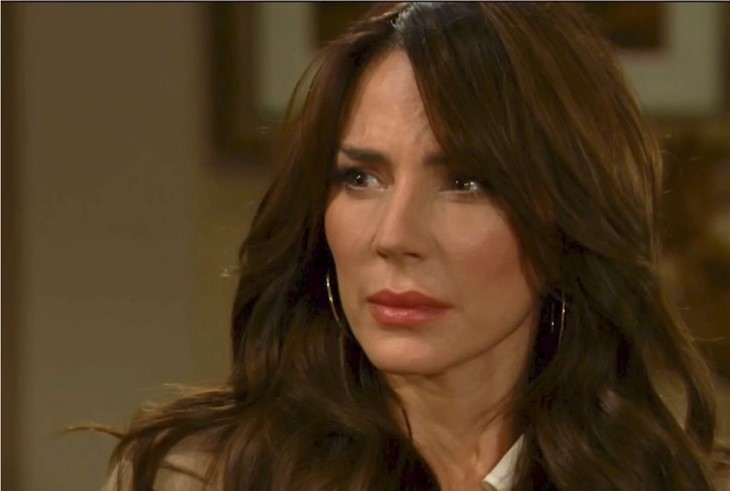 B & B Spoilers – Three Strikes, He's Out?
Counting their original affair which didn't last but did produce their daughter Hope Spencer (Annika Noelle) this will be Deacon's third strike with Brooke, and he's out. He'll be disappointed because he did get his hopes up a little, but Brooke will want to know what changed about them being just friends.
They'll always share their daughter and granddaughter, but Brooke's just not interested in romance with Deacon, and Brooke will also conclude Taylor's got ulterior matchmaking motives. Brooke and Deacon will both suspect that Taylor's trying to push them together so she can have another try with Ridge, and Brooke will feel betrayed.
The Bold And The Beautiful Spoilers – Taylor Hayes Continues To Deny
Taylor will continue to deny that she was trying to push Deacon and Brooke together so she could have Ridge, pointing out Brooke herself said she wanted someone familiar.
Bill Spencer's (Don Diamont) out of the question unless she wants trouble again with her sister Katie Logan (Heather Tom), so who would that leave if not Ridge? None of Brooke's other old flames seem to be around or available so Thorne Forrester (Winsor Harmon) and Nick Marone (Jack Wagner) wouldn't qualify, and they fought over them too!
As for Deacon, if it ever got out to either Taylor or Brooke that he had an ongoing thing with Sheila Carter (Kimberlin Brown) they'd be disgusted with him anyway. He'll just stick to Il Giardino and keep busy for the time being, maybe someday his real true love will find him!
Be sure to catch up on everything happening with B & B right now. Come back here often for The Bold and The Beautiful spoilers, news, and updates.