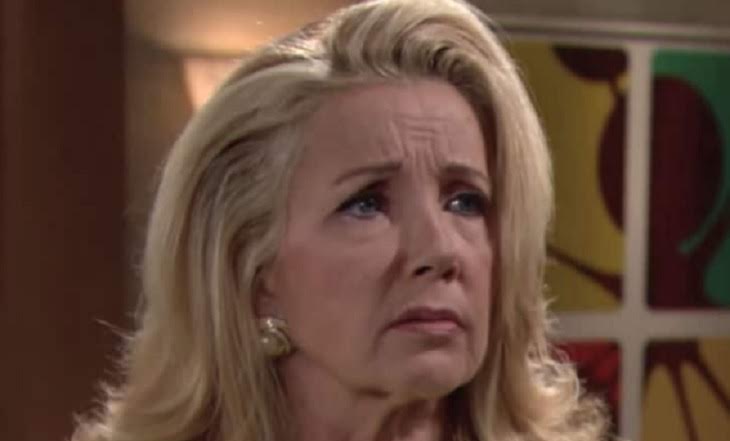 Nikki could not just stand to see Victor gets punished for the crime he did not commit, so she intervenes when her husband is about to be brought to trial. "The Young and the Restless" spoilers reveal that she is going to fully confess that she killed J.T. Hellstrom.
Victor warns Nikki not to do it, along with Nick and Michael, but they could not stop Nikki from talking. "My husband did not kill JT! I did!" she told Christine and Rey. "You suspected me from the beginning."
Christine and Rey then left Victor to be on house arrest, and they brought Nikki instead for questioning. Her family worries what she would say.
While Nikki confessed that she killed J.T., she is not bringing anyone down with her, so she weaves a new web of lies. She started to tell Rey what happened at Victoria's house, but she claimed that J.T. left the house through the window and that she followed him. She said she brought the fireplace poker with her as a protection and they had the altercation at Chancellor Park where she hit J.T. when he lunged at her. When she realized that he was dead, she rolled him into the hole at the park and buried him.
Jack defends Kyle today on #YR. pic.twitter.com/euWnGvaACm

— Young and Restless (@YandR_CBS) February 12, 2019
Nick and Victoria later arrived at the station, but they won't let them see Nikki. Rey then questions Victoria to corroborate her mother's story, and she insists Nikki is lying just to protect her father. Rey asks her about a fireplace in her bedroom and when she last used it. Vikki says it's been a while.
Meanwhile, Michael tells Nikki to be honest with him, then Rey arrives and tells them he is going to prove Nikki did not kill J.T. alone.
"The Young and the Restless" spoilers tease that Nikki will face the consequences of her actions and Victor will do damage control and try to protect his family. Nikki's lies are not without loopholes, and not knowing what she has told Rey, the statement from the others would likely not match hers.
Read more Celebrating the Soaps news, spoilers, and gossip on our The Young & The Restless homepage