The Young and The Restless Spoilers: Phyllis & Tucker Go To Dark Side?
The Young and the Restless (Y&R) spoilers hint that Phyllis Summers (Michelle Stafford) and Tucker McCall (Trevor St. John) could go to the dark side together. Fans saw a major teaser when they appeared in a scene together in a recent episode. Keep on reading for more details.
The Young And The Restless: Chemistry Between Phyllis & Tucker
It all started when fans noticed the apparent chemistry between Phyllis and Tucker. The Young and the Restless spoilers hint that they would make for an interesting pairing.
Some brought up this theory before on the Soap Central forums. It came up once again after the Friday, July 14th broadcast of Y&R.
"I could see Phyllis with Tucker. Definitely. A true power couple. Also, I think they could be very sexy together. Really hot. Some may see Tucker as too weak for Phyllis, too meek. But, the way he was sitting in that chair today, looking at Phyllis, I saw a connection," the original poster noted.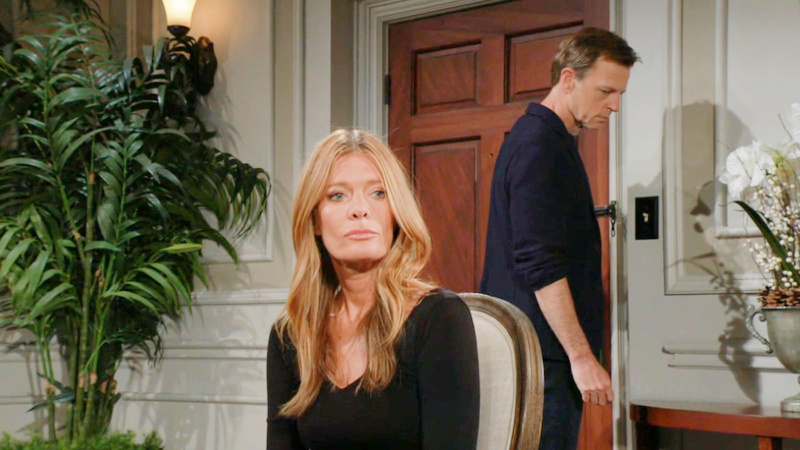 Other Y&R fans took to the thread to share their thoughts. Most of them didn't see the chemistry between the two characters.
Instead, most fans believe that Tucker will end up doing Phyllis' dirty work for her. He might become her new Jeremy Stark (James Hyde) except he's not as dangerous and threatening.
Rather, he's handsome and charming. Some fans compared the difference between Tucker and Phyllis and Tucker and Ashley Abbott (Eileen Davidson).
Whenever he's with Ashley, it's like he has something to prove. He wants her to know that he's a changed man. However, he could go to the dark side with Phyllis.
"They have an interesting and different vibe. It's darker and Phyllis is much more guarded and mysterious. With Ashley, he's very light and goofy. I want to see more Phyllis and Tucker scenes. I don't see a romance, but it's a dynamic I'd like to explore more," one fan wrote.
Y&R Spoilers: Phyllis & Tucker's Deal
The Young and the Restless spoilers suggest that Phyllis and Tucker agreed on a deal. That means that Phyllis is forever tied to Tucker. She might owe him big time. Some fans believe that this isn't any better than when she teamed up with Stark.
Others think this pairing could end up in a very sexy affair. Fans agree that Tucker and Phyllis look good together. She might want to owe him sexually rather than financially. Since they both want revenge on Diane Jenkins (Susan Walters), they might bond over that.
What are your thoughts? Can you see Phyllis and Tucker going to the dark side together? Sound off below in the comment section.
As always, check back for more Y&R spoilers, news, and updates.