Sam Asghari Blasts People For Telling Britney Spears' Story When She Doesn't Have A Voice
Sam Asghari is the last person who would want to speak on his wife's behalf, but seeing the "disgusting" way that those who were once close to Britney Spears monetized her story has apparently upset him. This is coming amid speculations that their marriage is on the skids.
Sam Asghari Calls Out The "Disgusting" Ways People Use Britney Spears As A "Money-Making Machine"
Asghari recently made a video that is speculated to address TMZ's upcoming documentary on Spears' conservatorship.
"The last thing I want to do is speak on my wife's behalf, I will never do that. I respect her privacy, that's why I don't talk as much," he said on the clip shared Sunday, May 14. "I found it absolutely disgusting for the people that were in her life at the time when she didn't have a voice, they went and told her story like it was theirs. It was absolutely disgusting."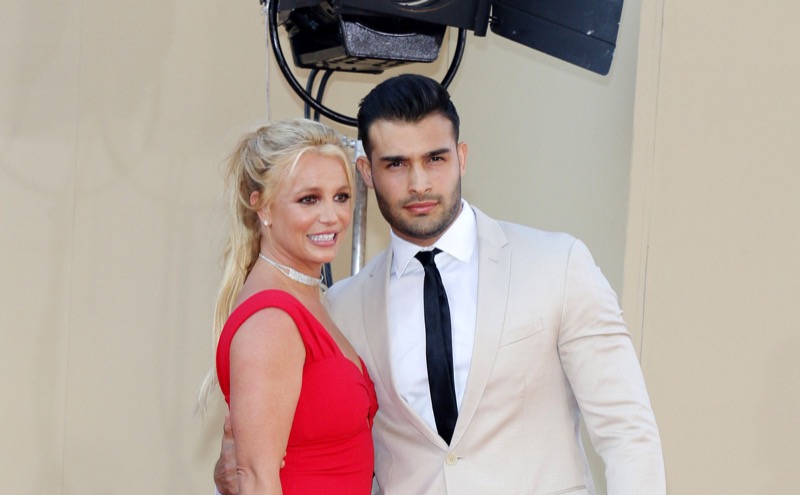 He continued: "How are you gonna take the most influential person of our generation, the princess of pop, America's sweetheart, and put her in prison, where her father tells her what to do, what water to drink, who to see, and use her as a money-making machine and then all of a sudden, after 15 years, when she's free after all [that] gaslighting and all those things that went down, now you're gonna put her under a microscope and tell her story? No. That's also disgusting, so don't do that."
In 2021, Spears, 41, won a court case to have her conservatorship end after 13 years. At the time, the "Toxic" singer was vocal about how her family used and "victimized" her for their own personal gains, revealing that they forced her to work even when she isn't feeling fine.
Asghari, 29, married Spears in 2022 after dating for several years. While he didn't name TMZ or any outlet as the source of his rant, it is believed that it's aimed at TMZ's upcoming documentary "TMZ Investigates Britney Spears: The Price of Freedom," which is set to air on Fox Monday night.
Be sure to catch up on everything happening with Britney Spears right now. Come back here often for all Britney Spears spoilers, news, and updates.
Editorial credit: Tinseltown / Shutterstock.com