The Young And The Restless Spoilers: Victor's Deception Prevents Nikki's Rescue, No One Believes His Story?
The Young and The Restless spoilers and updates tease Victor Newman's (Eric Braeden) previous deception of his family may prevent Nikki Newman's (Melody Thomas Scott) rescue!
The Young and the Restless Spoilers Highlights
Like the boy who cried wolf, Victor's cruel test of his family may cause them not to believe him when he thinks Nikki's in trouble!
The Young And The Restless Spoilers – Victor Newman Pretended To Have Dementia
Victor had pretended to have dementia or some other mental deficiency to see which one of his family members or employees would betray him and try to take over Newman Enterprises.
What it got him was anger from his family, including Nikki, and finding out the only person he could trust was the one deemed most untrustworthy. In other words, Adam Newman (Mark Grossman) his youngest son, hated by his siblings.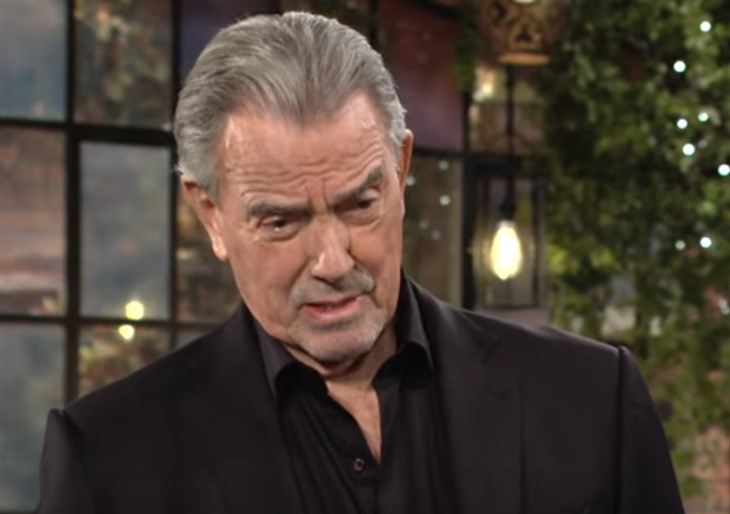 In the meantime, Claire Grace (Hayley Erin) and her evil great aunt Jordan (Colleen Zenk) are holding Nikki hostage, and she's in a world of hurt. Nikki has had a breakdown after discovering her IV was filled with vodka, after being sober for so many, many years!
Y & R Spoilers – Everyone Was Deeply Concerned About Victor Newman's Health
Everyone was deeply concerned about Victor's health, and Nate Hastings (Sean Dominic) the former Newman family doctor arranged for a psych hold for purposes of diagnosis.
Victor, of course, took it as a betrayal and fired him, calling him a traitor, and knowing he was risking his relationships with his children.
Nikki had warned Victor of the consequences, but he simply ignored her warnings, and after the truth came out, they were all horrified.
Victoria was offered a second chance by Victor but she told him he'd have to earn her trust again-so if there's a real emergency, who's going to believe him?
The Young And The Restless Spoilers – Victor Newman's Worry, Claire Grace's Games
Victor had received a text from Nikki, but it was really Claire texting from Nikki's phone, with a story about Nikki spending the night at Jordan's house.
He tried to call back but got her voicemail, although at the time, he didn't think anything about it. But Claire is returning to Genoa City for "the rest of the family" and when he still doesn't hear from Nikki, he'll get suspicious.
Claire is targeting another member, who could be lured to the Oregon house as well-will it take another member missing to get a search started?
The first person Claire encounters is Victoria, who doesn't remember her name, and later Victor learns disturbing news. Claire sets a trap, and it could be Victoria who falls in it!
Be sure to catch up on everything happening with Y & R right now. Come back here often for The Young and The Restless spoilers, news, and updates.