The Young And The Restless Spoilers Wednesday, August 16: Nick Catches Sally & Adam, Kyle Amazes Audra
Check out what happening tomorrow in Genoa City!
The Young and the Restless (Y&R) spoilers for Wednesday, August 16 reveals that mighty mogul Victor Newman (Eric Braeden) has a lesson he wants his renegade son Adam Newman (Mark Grossman) to learn after finding out about his latest rogue maneuver. Will Adam ever change?
Thanks to a desperate Audra Charles (Zuleyka Silver), Victor learned that Adam is blackmailing her to somehow merge Newman Media and Adustus.
Next to know is Nick Newman (Joshua Morrow) who blows a gasket when he hears about Adam's treachery.
The Young And The Restless Spoilers – Adam Newman The Black Sheep Son
Nick wanted to believe that Adam could change which is why he's so disappointed. When Nick and Sharon Rosales (Sharon Case) agreed to do business with Adam they had an inkling that Adam would revert to form.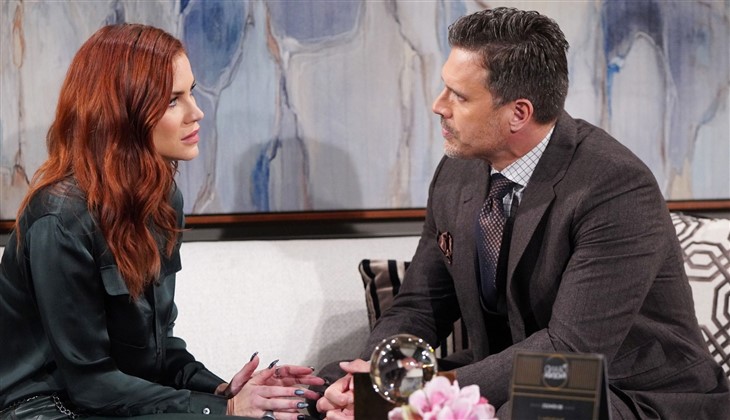 Adam does not let his partners down but now he will have to deal with the fallout of doing some dirty business behind their backs.
But when Nick marches over to Adam's to confront him on his wanting to take over Newman Media, he gets an unexpected eyeful.
Y&R spoilers – Adam Newman Caught Out
Nick sees his boo Sally Spectra (Courtney Hope) with Adam and they look way too cozy for his taste. When Sally went over to Adam's place with a gift, she ended up ordering takeout and Nick walks in on it. Is Sally slowly falling for Adam's charms?
READ THIS:Find out what happens next on The Young and the Restless.
Nick worries that Sally is sending Adam mixed signals and this is feeding Adam's desire to reclaim the fiery redhead. Nick will be spending some time trying to figure a way to outsmart Adam in the boardroom and the bedroom.
The Young And The Restless Spoilers – Sally Spectra And Adam Newman Dine Together
Elsewhere, Audra is privy to Kyle Abbott's (Michael Mealor) innermost thoughts about his failed marriage to wife Summer Newman-Abbott (Allison Lanier).
Audra and Kyle have loads of fun together as he tries to forget his marriage, but in the end he is human and feels pain over the failure.
Audra is impressed when Kyle spills his guts to her and this could mark a turning point in their relationship. Will she decide that she wants something more permanent from the Abbott heir?
Show spoilers reveal that Kyle could be knocked for a double loop if Audra raises the stakes in their relationship at the same time that Summer moves on from the marriage and starts living her best life.
Be sure to catch up on everything happening with Y&R right now. Come back here often for The Young and the Restless spoilers, news, and updates.