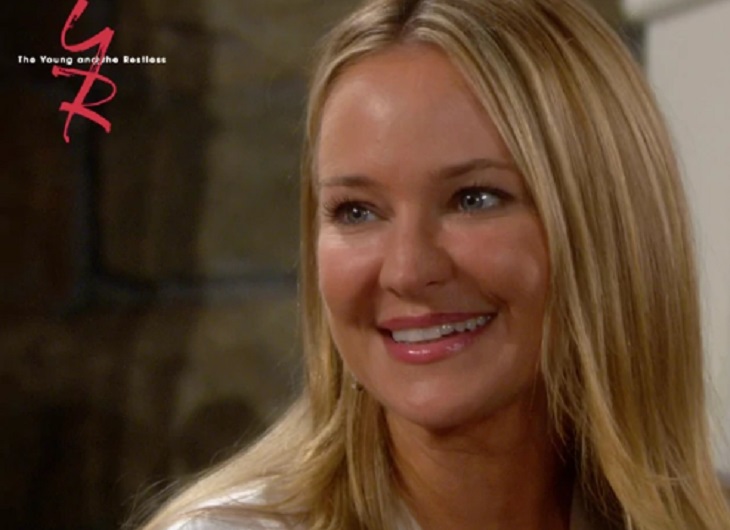 The Young and the Restless' Sharon Newman is the kind of person who is willing to do just about anything on screen, off screen actress Sharon Case says she's not as adventurous. As a matter of fact, the blonde beauty recently opened up about tattoos and how she just doesn't understand why so many people are addicted and even infatuated with them.
While a lot of actors and actresses love to get inked, Sharon admits that's a thing she would never do. She 's the kind of person who wouldn't want to put anything permanent on her skin.
LOVE Y&R? SUBSCRIBE TO OUR THE YOUNG & THE RESTLESS NEWSLETTER, HERE!
In fact, Sharon recently told CBS Soaps in Depth, "I can't imagine having a tattoo – I just don't want ink on me. I don't know why it's so fascinating. Some people have tattoos for makeup, but I don't want my makeup on full-time. It's a big commitment. It never goes away! I couldn't stand seeing it on my everyday, whatever it is."
But Sharon does add that she finds that attractive – on the opposite sex!
She added, "I will tell you that I do find tattoos on men – when they have a whole sleeve on their arm, like a rocker – are pretty hot. But I don't think one random tattoo of Mighty Mouse on your arm is hot! If you're a rock, and you're doing a full sleeve, do it. But if not, I'd say pass… just pass!"
The Young and the Restless airs weekdays on the CBS network. Check your local listings for times. In the meantime, let us know what you think by leaving us a line with your thoughts in our comments section below.
And as always, don't forget to check back with Celebrating The Soaps for all the latest news, updates and spoilers on The Young and the Restless and all of your favorite daytime television shows right here!
As always, more detailed spoilers and a full collection of pictures for the week in question will appear here on Celebrating The Soaps, when there will be more clues and hints over exactly what's going on.
The Young & The Restless airs weekdays on the CBS network.
---
Read more news, spoilers, and gossip on our The Young & The Restless homepage
Want up-to-the-minute soaps news, spoilers, and gossip on your social feeds? Just hit 'Like' on our  Facebook page.