Young And The Restless News: Thad Luckinbill Teases J.T.'s Return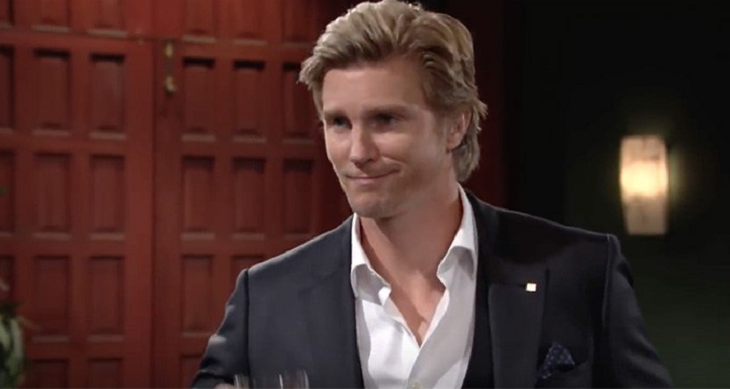 The Young and the Restless (Y&R) spoilers reveal that in the near future, J.T. will return to the CBS soap. A few weeks ago, Y&R's social media pages announced that Thad Luckinbill would reprise the role of J.T. Hellstrom in the coming weeks. If he was filming at that moment, dedicated fans assume Hellstrom will be back in early April. Here's what you need to know about what's ahead on Y&R.
Luckinbill said that when he filmed his final scenes, he assumed that was it. He thought it was an ending to J.T,'s arc on Y&R. Thad added that since his character died—or so he thought—he didn't stay up-to-date with what was going on.
Young And The Restless – New Regime Brought Him Back
After he was called to return, he decided to check out what has been going on with his storyline. He was surprised it was still such a huge plot, almost a year after his supposed death. He said that the best part of it is how fans have been debating whether J.T. is alive or dead.
The Young and the Restless (YR) Poll: Rey To Be Jailed Over Shady Police Work? https://t.co/HZHaoaTNTE pic.twitter.com/5a942cjstH

— SOS/CTS/HH (@SoapOperaSpy) March 11, 2019
Young and the Restless head writer Josh Griffith took control of the storyline several months ago. Thad said that he called him and asked him if he would return and Griffith explained the storyline and what was ahead for J.T.
Young And The Restless – Fans Will Be Shocked On How It All Plays Out
Luckinbill said his ideas were refreshing and they will throw the fans for a loop. While Thad is a busy man with other projects, he said he will always come back to Y&R as long as it fits in his schedule.
He cannot wait until the Y&R viewers find out if J.T. is alive or dead and all the other drama that follows. When pressed for a few spoilers on what's ahead, he declined to give any.
Thad doesn't want to spoil it for anyone but did say, everyone will be shocked to see how it plays out.
Don't forget to come back later for more The Young and the Restless (Y&R) spoilers, news, and casting updates!
Read more Celebrating the Soaps news, spoilers, and gossip on our The Young & The Restless homepage