Young And The Restless Spoilers: Connor Versus Johnny Makes Things Awkward For Chilly
Y&R spoilers hint that Connor Newman's (Judah Mackey) recent attitude toward half-brother Johnny Abbott (Paxton Mishkind) could become a trend. Connor's dealing with a lot of change at once and seems to hate the idea that his dad Adam Newman (Mark Grossman), and Sally Spectra (Courtney Hope) are having a baby girl. Could he continue to lash out at his half-brother? If so, could this make things difficult for the Chilly romance?
The Young And The Restless Spoilers – The Interesting Family Dynamics
Sure, both boys are technically Chelsea Lawson's (Melissa Claire Egan) sons; however, she obviously has a soft spot for Connor, as she's raised him since birth. While Billy Abbott (Jason Thompson) has spent a lot of time with Chelsea's boy, he's obviously going to side with Johnny if Connor crosses a line or lashes out once again.
Both Chelsea and Billy can see that Connor is struggling. Yet again, his life is being turned upside down by the adults around him, and he's a little boy having to deal with big feelings. However, if he spirals and does something drastic to Johnny, Billy may have no choice but to put his foot down with his new gal pal about her son.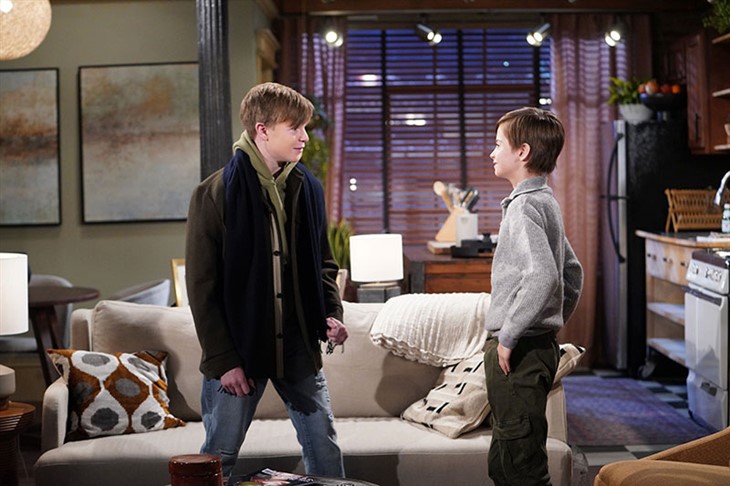 Y&R Spoilers – Chilly's First Obstacle Could Be The Kids
Every super couple has a time period before they fall in love and after the fact. Once a twosome becomes a bonafide couple, an obstacle almost always comes along. Will Connor and Johnny clashing potentially become Chilly's first issue as boyfriend and girlfriend?
They've been getting along very well since they took that first step forward into coupledom, which generally means that doom is lingering somewhere on the horizon. The big question is, can they face this child drama and rise above it, or will any issues between Connor and Johnny cause the end of their romance?
Could Chilly break up because of Connor and Johnny? Share your thoughts on this storyline, below! Tune into the CBS soap daily to see what happens next and check this site out regularly for the latest Young and the Restless updates, news, and spoilers.