General Hospital Spoilers: Cody Begs Selina To Clear His Name — Will She?
General Hospital spoilers suggest Cody Bell (Josh Kelly) will soon find himself in a bit of a predicament. Despite Sasha Gilmore Corbin (Sofia Mattson) being willing to sit down and hear the guy out, these two still have beef. Cody's persistent belief that Gladys Corbin (Bonnie Burroughs) framed him by putting that bracelet into his coat pocket is putting a strain on his would-be relationship with Sasha.
This is especially difficult for Cody as he went to great lengths to protect Sasha from embarrassment last week on Heart & Home. While he is grateful that she recognized his efforts, he knows he needs to convince her that Gladys is not someone to be trusted. It's clear that Cody won't stop until he proves his theory and makes things right, but who can he count on to help him get there?
General Hospital Spoilers — No One Is Really In Cody Bell's Corner
Cody doesn't have too many people he can call friends, but he's trying to plant roots in Port Charles and stop running from his mistakes. One of them?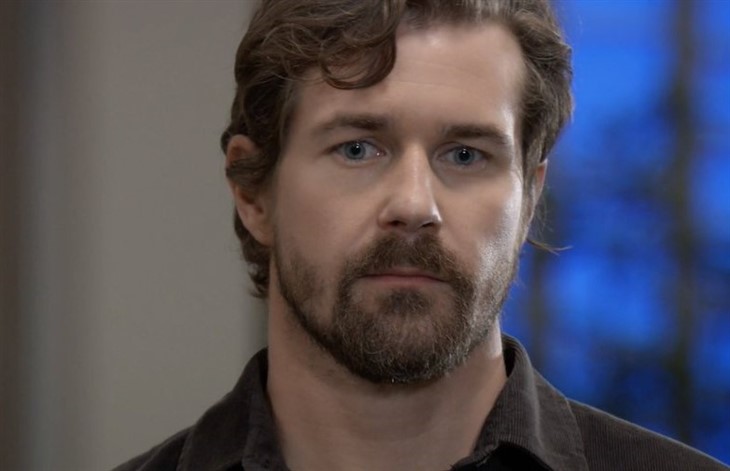 General Hospital spoilers show Mac Scorpio (John York), who is oblivious to the fact that Cody is his son — a secret Cody doesn't feel entitled to reveal now since he had such a distasteful reason for lying about his paternity in the first place.
Lying about who his father was allowed him to keep his alleged biological tie to Leopold Taub (Chip Lucia), and thus, he could claim Leopold's fortune in the Ice Princess necklace.
The truth is, Cody's intentions were never pure. If he was lying then, who says he's not lying now? Dante Falconeri's (Dominic Zamprogna) allegiance to Cody might seem odd to some people, but childhood and shared secrets have a way of bonding people. That being said, Dante isn't going to go out on a limb to defend Cody just yet.
GH Spoilers – Tease Selina Wu Could Clear Cody Bell's Name
It's understandable that some people may have a hard time believing Gladys could be guilty of framing Cody, given his history with cons and his affection for jewels and money.
If Cody could just convince Selina Wu (Lydia Look) to tell Sasha the truth about her business dealings with Sasha, why she bought the garage for the price she did, and that Gladys has been gambling Sasha's fortune away at those back-room poker games, all of this would be put to rest. Sasha would know she can trust Cody — and that she can't trust her mother-in-law.
But clearing Cody's name isn't at the top of Selina's list of priorities, and she's not certain she even believes Cody's story. Maybe he really is a petty thief!
General Hospital Spoilers — Selina Wu Has Other Plans In Mind For Gladys Corbin
Selina is determined to take over Sonny Corinthos' territory, and she knows Gladys is the best way for her to try to scrape together enough information to get Sonny in lock-up so that she can seize his empire, kicking the mob boss while he's down.
Selina is in no position to forsake Gladys right now, nor let her off the hook by telling Sasha the truth. On the contrary, she's about to put Gladys to good use. Stay tuned for more GH news, updates, and spoilers just ahead.