Y&R Spoilers: Phyllis Sacrifices Herself For Her Kids
The Young and the Restless (Y&R) spoilers reveal that Phyllis Summers (Michelle Stafford) sacrifices herself for her kids. Fans think she doesn't owe them anything. Keep on reading to learn more.
The Young And The Restless Spoilers – Phyllis Summers Sacrifices Herself
According to The Young and the Restless spoilers, Phyllis sacrifices herself for her kids Summer Newman (Allison Lanier) and Daniel Romalotti (Michael Graziadei).
The user Gardengirl12 brought up this theory on the SoapCentral.com Message Boards: "Phyllis sacrifices herself for her rotten kids. I am not liking her kids at all right now. What she did in the first place was to protect them."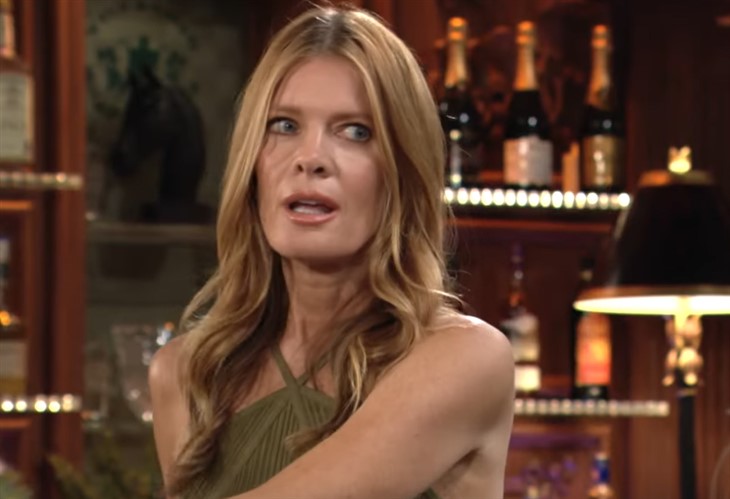 That same user argued that Phyllis would be better off with her kids. Other Y&R fans took to the thread to share their thoughts.
Some are disappointed with Summer and Daniel's reactions to their mom getting out of jail. However, there are some who argued that it's hard for them to trust their mother again.
"I don't agree. What Phyllis did to her kids was awful. How are they ever to trust their mother after this? Actually, I think that Phyllis should have had some jail time — if only for obstructing justice," one fan wrote.
"I am going to throw something at the TV for the first time one of them go to Phyllis for help," another fan wrote.
Y&R Spoilers -Daniel Romalotti And Summer Newman Want Justice
The Young and the Restless spoilers suggest that both Daniel and Summer want justice. They believe that prison would've done her good.
Yet, some fans argued that Phyllis used Summer to help cover up her crimes.
"She chose her specifically because Phyllis needed to reach out to someone to find out if the police were on to her, couldn't choose a friend she felt she no longer had or trust a stranger and well Phyllis knew that Daniel had become a stand-up guy but on the side of honesty and responsibility, which she was not," another user wrote.
Most Y&R fans don't like the way Summer and Daniel are acting. They should be more appreciative that she came clean in court. Instead, they both argue that it ruined their lives.
Phyllis wouldn't allow her kids to do jail time. She was willing to sacrifice herself.
What are your thoughts? Do you think Phyllis sacrificed herself for her kids? Or, do you think her kids are acting like brats? Sound off below in the comment section.
As always, check back for more Y&R spoilers, news, and updates.