Yellowstone Sequel To Launch Following Conclusion Of Mothership Series In November
Yellowstone spoilers, news, and updates tease that the show is set to end in November. However, fans still have a reason to rejoice because its sequel is slated to launch after the mothership series ends.
Viewers of the popular series on Paramount Network will have to bid farewell to it after the final episodes of the fifth season air this coming November. But the news that a brand new sequel, yet unnamed, series, is in the works is something that fans can look forward to. Not only that, the new show is scheduled to debut on the network in December.
Meanwhile, Chris McCarthy, president & CEO of Showtime and MTV Entertainment Studios, is optimistic about the upcoming show.
"Yellowstone has been the cornerstone on which we have launched an entire universe of global hits – from '1883' to 'Tulsa King,' and I am confident our 'Yellowstone' sequel will be another big hit, thanks to the brilliant creative mind of Taylor Sheridan and our incredible casts who bring these shows to life," he explained.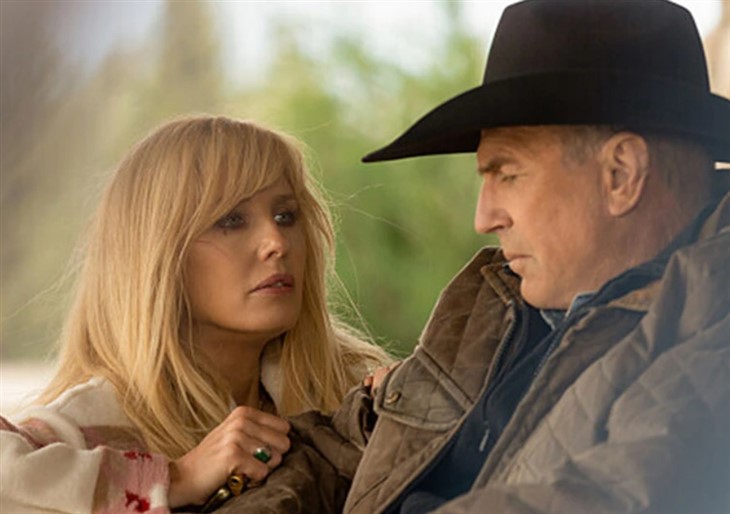 "The Dutton story continues, picking up where Yellowstone leaves off in another epic tale. We are thrilled to bring this new journey to audiences around the world," David Glasser, CEO of 101 Studios said.
Nothing much has been revealed about the sequel series but there have been reports that Matthew McConaughey will be the lead actor of the new show. Not only that, several characters from the mothership series will reportedly join the list of cast members.
It remains unclear whether the new series will be set in the Dutton Ranch in Montana or in a different place. Additionally, the names of returning cast members are still being kept under wraps.
Is Kevin Costner Returning For Yellowstone's Final Episodes
Over the past months, there have been rumors that Yellowstone's lead star, Kevin Costner, will no longer be part of the series. The news about the sequel comes after speculations circulated that Costner would like to focus on Horizon, an epic two-part Western feature. There has been no confirmation whether Costner will be back for the final episodes. However, sources revealed that production for the final episodes is expected to begin in August.
Yellowstone was created by Taylor Sheridan and John Linson. It is produced by 101 Studios and MTV Entertainment Studios. Linson, Sheridan, Costner, Glasser, Art Linson, Bob Yari, Christina Voros, and Stephen Kay all serve as executive producers.
Be sure to catch up on everything happening with Yellowstone right now. Come back here often for Yellowstone spoilers, news, and updates.