The Bold Ad The Beautiful Spoilers Thursday, August 3: Finn's Heartbreak, Liam Prepares For War
The Bold and the Beautiful spoilers for Thursday, August 3 reveal that John "Finn" Finnegan's (Tanner Novlan) actions lead to a heartbreaking outcome.
It sounds like Steffy Forrester Finnegan (Jacqueline MacInnes Wood) might end her marriage. Meanwhile, Liam Spencer (Scott Clifton) refuses to back down when it comes to protecting Steffy and Kelly Spencer (Sophia Paras McKinlay).
The Bold And The Beautiful Spoilers – Kelly Spencer's Confession
B&B spoilers for Thursday, August 3 reveal that Steffy and Finn will still be dealing with the fallout of Kelly's near-drowning.
It should have been Finn who told Steffy about Sheila Carter (Kimberlin Brown) saving Kelly. However, Finn didn't get the chance as Kelly blurted it out once she saw Steffy.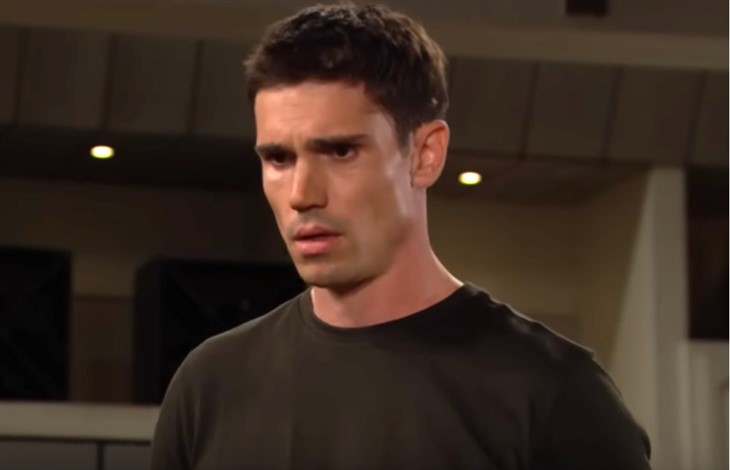 B&B Spoilers – John Finnegan Explains
On Thursday, August 3, fans can expect Finn to continue trying to explain the situation to Steffy. First, Steffy exploded at Finn for turning his back on a child at the beach.
Since Finn is a doctor in an emergency room near the beach, he has probably seen way too many tragic drowning cases. So, Steffy is right that Finn should have known better.
At the same time, Kelly is alive and for that, Steffy should be thankful.
The Bold And The Beautiful Spoilers – Steffy Forrester Finnegan's Undiluted Rage
The Bold and the Beautiful spoilers for Thursday, August 3 reveal that Steffy will be consumed and even overwhelmed with emotions. Steffy will be glad that Kelly is alive. However, Steffy might also feel that perhaps Liam was right.
Finn couldn't explain what Sheila was doing on the beach. So, Steffy assumes that Sheila was stalking their family. This will put her into an even greater state of panic as she frets about her children's lives.
B&B Spoilers – Thursday, August 3
It is stated that Finn's actions lead to a devastating result. Fans already know that Kelly survived. So, could this indicate that Steffy dumps Finn?
Does that explain the photo in Soap Opera Digest magazine showing Finn's heartbreaking expression and posture as he reaches out to Li Finnegan (Naomi Matsuda)?
It is also teased that Thursday's episode will feature Liam refusing to back down. So, what exactly does Liam plan to do?
Which storyline are you looking forward to seeing the most on Thursday, August 3? What are your predictions for Sheila, Finn, Steffy and Liam? What does the future hold for Deacon Sharpe (Sean Kanan), Ridge Forrester (Thorsten Kaye), Thomas Forrester (Matthew Atkinson), Hope Logan (Annika Noelle) and the other characters?
Share your thoughts in the comment section below. Remember to keep watching the soap on CBS or Paramount+ to find out what happens next.
Be sure to catch up on everything happening with B&B right now. Come back often for The Bold and the Beautiful spoilers, news, and updates.
You Might Also Like
Bold & The Beautiful Next 2 Weeks Spoilers
3 Must-See Moments Week Of July 31
Subscribe To Celebrating The Soaps On Google News
Subscribe to ALL Our Soap Videos
For more about what's happening on your favorite soaps and more ways to connect with us, join the conversation on our Facebook Page, check out our Twitter feed, look for an update on our Instagram, follow us on Threads , Always stay up-to-date with us on Google News, or drop us an e-mail HERE! See you there!