The Young And The Restless Spoilers: Nick Dismisses Danger Signs – Sally Not Going Anywhere
The Young and the Restless spoilers document that Nick Newman (Joshua Morrow) is a hothead like his father. His impulse decision to seek out and confront Sharon Rosales' (Sharon Case) returned tormentor was not wise.
Teasers indicate Nick will be arrested for assaulting Cameron Kirsten (Linden Ashby). But viewers know that Ashby's character ordered a henchman to hit him so it would look like Nick is guilty.
Sharon has not been able to determine why the man who assaulted her, framed her for a murder she did not commit, and was later put in jail himself has returned to Genoa City, Wisconsin. That answer appears obvious now.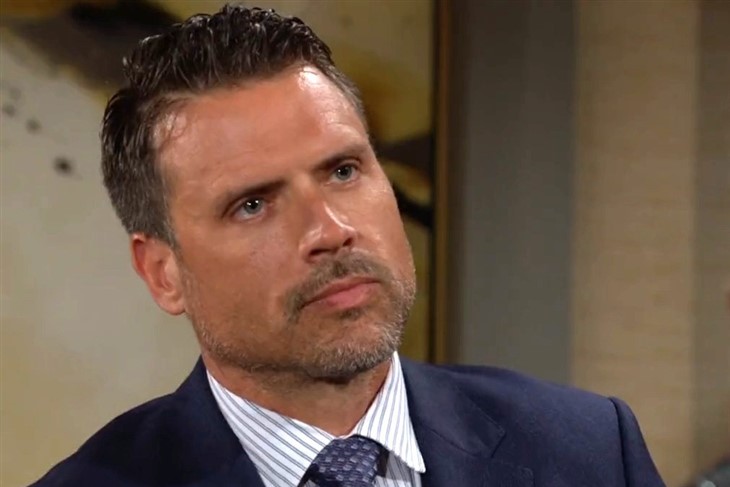 The Young And The Restless Spoilers – Cameron Kirsten Wants Payback
Cameron has not been seen since 2004. Sharon and Nick were still married at that time in the plot and successfully had Cameron put in jail for his crimes.
Just a few years later, Nick and Sharon divorced, never to remarry again. The Cameron incidents began in 2003 and did not lead to Morrow and Case's characters splitting.
But one of this soap's most beloved couples was in a down period that was followed by Cassie Newman's (Camryn Grimes) tragic death which resulted due to injuries suffered in a car accident.
Cassie and Mariah Copeland's (Grimes) father, Frank Barritt (Phil Dozois), was killed through Cameron's purposeful efforts. Ashby's character did that to set Sharon up as the killer.
Y&R Spoilers – Sally Spectra Has Done Nothing Wrong
Nick reminded his father that Sally Spectra (Courtney Hope) has done nothing to him. But Victor Newman (Eric Braeden) believes Hope's character is working Nick and Adam Newman (Mark Grossman).
Victor is a conniver. So, he believes that others are the same.
The insulting bribe he made to Sally did not go anywhere. Victor offered Sally money to start a business somewhere other than Genoa City, Wisconsin. But she would have to leave the baby with Adam and never return to GC.
Sally rejected Victor's proposal, with Nick choosing to believe Victor was testing her.
The Young And The Restless Spoilers – Nick Newman Heeds Father's Advice Late?
Sally may be destined to be with Adam. But it is too soon in the arc of Hope's character's run to have that happen.
For the moment, Nick feels rightly secure staying with Sally. She has no plans to leave him.
The Cameron issue must be Nick's focus while that criminal remains on the loose. So, Victor's advice could prove prophetic down the daytime line on Y&R.
This site is a leading source for everything linked to The Young and the Restless. Check back regularly for Y&R spoilers and news!