Coronation Street Hints Shock Drowning For Stephen's Next Victim
Coronation Street spoilers, news, and updates tease that Stephen Reid (Todd Boyce) will claim another victim. In upcoming scenes, the infamous serial killer will drown his third victim next month.
Fans should hold their breath as the twisted and devious Stephen Reid will be at the front and center of a big-budget stunt next month. This soap's current serial killer seems hell-bent on adding another victim to his already sizable kill count, although the name of the victim is still being kept under wraps.
Recently, Stephen has been dealing with Businessman Rufus' blackmails. The latter discovered that he had been spiking Carla's tea with LSD in a bid to take over as the new factory boss. It seems like Rufus is costing Stephen a lot and the latter may think that it's the end for him.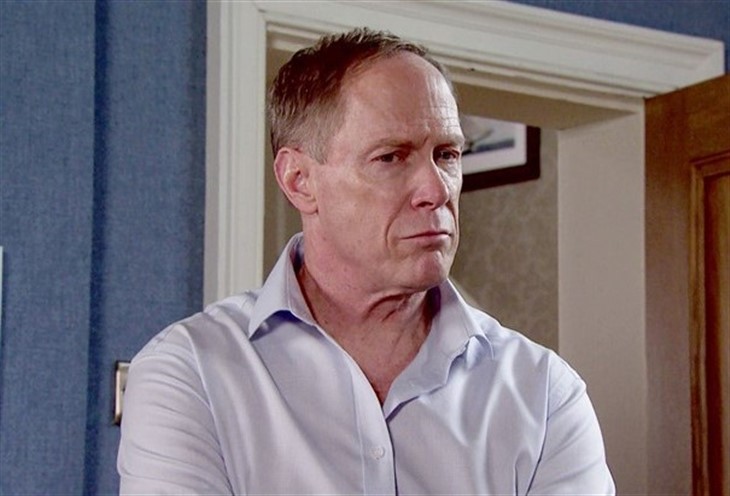 However, there's also a possibility that another character will get on Stephen's bad side. It could be Michael Bailey (Ryan Russell) or Eileen Grimshaw (Sue Cleaver).
Coronation Street Spoilers – Todd Boyce Talks About Stephen's Next Victim
In a recent interview, Todd Boyce confirmed that his character would be claiming another life. Fans may recall that he killed Jenny Connor's (Sally Ann Matthews) lover Leo Thompkins (Joe Frost), and his father, Teddy Thompkins (Grant Burgin).
"I think there could be more. He has a taste for it now, and I think he figures that if he gets caught for three, he might as well get caught for four or five," he said in an interview with The Mirror.
"It would be great to go down in the record books as the show's biggest serial killer. What a thing to be known for," he added.
The actor even joked that his fellow costars are terrified for their own characters as long as his alter ego is still on the soap.
He said that he's constantly being asked how long he'll be staying on. They're curious when they'll be clear of him and if their character's future is safe.
"Every single cast member I work with is worried that they could be next on my list. At the moment, I'm doing a lot of scenes with Ryan Russell, who plays Michael Bailey, and he's thinking: 'Hmm, when did I sign my last contract?'" he continued.
Be sure to catch up on everything happening with Coronation Street right now. Come back here often for Coronation Street spoilers, news, and updates.