Coronation Street Spoilers: Sarah Wrapped In Guilt After Flirting With Damon
Coronation Street spoilers, news, and updates tease that Sarah got a jaw-dropping moment after she realized that it was Damon Hay whom she nearly cheated with.
In the previous episode of the longest-running soap, Sarah ended up in a hotel bar with Damon after arguing with her husband. It all started when Adam took the opportunity when the villain hired him as his legal consultant. On the other hand, Dee-Dee Bailey overheard the deal and immediately approached the cobbles' solicitor. She stated that Damon always brings trouble in Weatherfield, especially in Nick Tilsley's life.
Coronation Street Spoilers – Possible Danger
Despite the possible danger, Adam hailed the man as a great help in supporting his struggling business. Moreover, he got himself ready for all the backlash he might receive from the residents
On the other hand, after Damon talks to Nick about hiring Adam, the man immediately confronted the chief law officer and expressed his madness.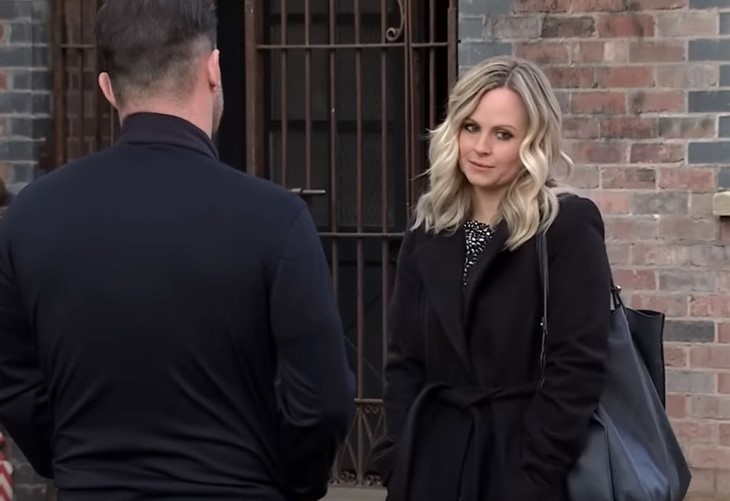 After the commotion between the two men, Sarah also felt bad the moment she knew about Nick's outburst. As a result, she demanded to go alone to the hotel, which Adam booked for their date night.
Meanwhile, in the hotel bar, Damon ordered a drink as Sarah sat next to him, unaware of who he was. The villain started to give flirty banters as they both enjoy their alcoholic beverages.
Coronation Street Spoilers – Sarah Barlow Realizes Her Mistake Of Connecting To Damon Hay
In the recent episode, Sarah admitted that she was supposed to spend the night with her husband in the hotel, mentioning the roses and champagne in her room.
Meanwhile, the woman invited Damon over when he stated that the champagne might go to waste. However, when they reached the hotel room, Sarah asked the villain to leave the moment she read a loving card from Adam.
Damon agreed with the idea, but he left his phone number if ever Sarah would change her mind. On the other hand, Adam decided to make amends with his wife, and upon entering the hotel, he bumped into Damon. Adam then talked to his client and stated that defending him in court would be a mistake as his wife is Nick's sister.
Before their conversation ended, Sarah was horrified that the man she was flirting with is her brother's biggest enemy. Later that day, she called Damon and arranged to meet him. "I would never have had anything to do with you if I had known who you are," Sarah uttered, but the villain just responded to her with a smile.
Be sure to catch up on everything happening with Coronation Street right now. Come back here often for Coronation Street spoilers, news, and updates.