Coronation Street Star Harriet Bibby Expresses Thoughts On Rape Storyline
Coronation Street spoilers, news, and updates tease that Harriet Bibby revealed that her character, Summer Spellman, believes Amy Barlow's story.
The avid viewers witnessed how Amy and Aaron's story turned out during the night when the latter and his girlfriend, Summer, called it quits. The young man spent the night with Amy and had drinking games until they were both drunk. Taking advantage of the moment, Aaron got intimate with his friend without her consent.
In the upcoming scenes of the longest-running soap, Summer confronts her best friend the moment she knew about her night with Aaron. It all starts when the young woman saw Amy's message from Aaron's phone. The youngster then lies to his girlfriend, saying that she had a one-night stand with Amy following their breakup. Moreover, the teenage man states that both he and Amy regret their intimate night together.
Coronation Street spoilers – Amy Barlow Brings Her Rape Experience to the Authorities
In more upcoming scenes of "Coronation Street," Amy comes clean to her parents about her traumatic experience with Aaron following her intense conversation with Summer. As a result, Steve and Tracy accompany their daughter to the police station to report the issue.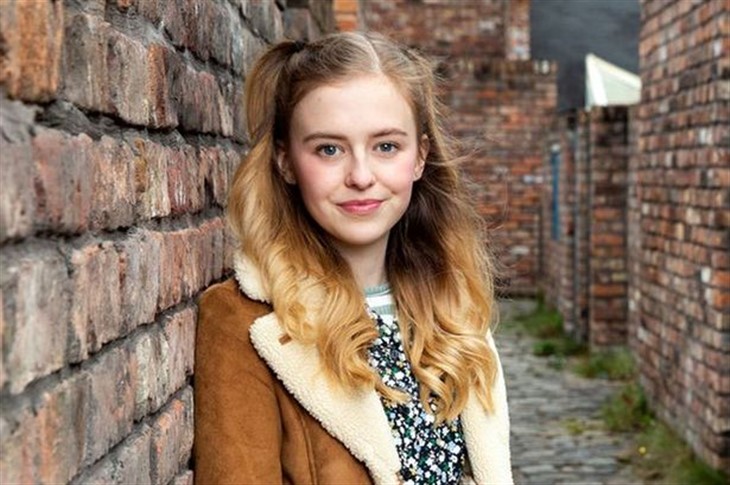 Later in the week, Summer speaks angrily to Amy again and forces her to apologize. When the youngster explains the real scenario, Summer is still not convinced. Moreover, when DS Swain interrogates Amy, the teenager is having a hard time answering the questions, making her feel guilty about the situation.
Coronation Street – Harriet Bibby Opens Up About Her Current Storyline in the Soap
During her latest interview, Harriet Bibby stated that her character immediately believed Amy the moment she told her side of the story. "Summer's furious because she and Amy have been friends for so long. From the story that Summer has got from Aaron, she thinks that Amy has betrayed her," the actress told Metro.co.uk.
Moreover, she revealed that she is not prepared to face his onscreen boyfriend when Amy told her that Aaron touched her without her knowledge. Though she admitted that her character doubted her best friend, Summer still choose to believe her instincts – Amy is telling the truth.
Bibby also believed that Summer's reaction to this storyline is "really important" as it shows loyalty and loving support towards a person, especially a friend. "If your friend was telling you that something like this had happened to them, you would want them to turn around and be with you," she uttered.
Be sure to catch up on everything happening with Coronation Street right now. Come back here often for Coronation Street spoilers, news, and updates.