Coronation Street Spoilers: Andrew Still Teases Justin Rutherford's Future
Coronation Street spoilers, news, and updates tease that Andrew Still shares what's to come for his alter ego, Justin Rutherford. Will he finally be brought to justice? In upcoming scenes, Justin finds himself facing trial for the heinous acid attack that permanently changed Ryan Connor's (Ryan Prescott) life.
He goes all out to make sure he evades a well-deserved prison sentence with the help of her scheming sister and formidable defence team. The tension rises as viewers wonder whether he'll finally get his comeuppance.
Coronation Street Spoilers – Actor Who Plays The Role Of Justin Rutherford Drops Hints On What Fans Can Look Forward To In Terms Of His Alter Ego's Future.
"It's a new Justin that we are going to see. A lot is going on in his head with the trial underway, and he feels backed into a corner. He is willing to go to whatever lengths he has to, so he can gain the upper hand," he explained.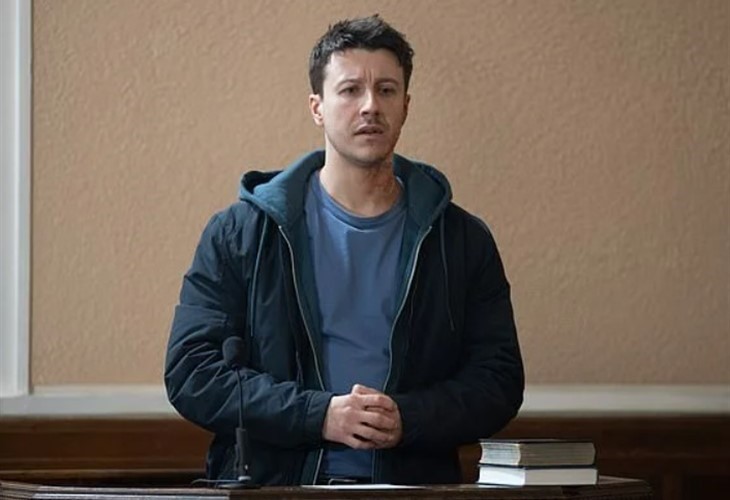 The actor revealed that in his character's desperation, Justin continues to lie to everyone and manipulate his sister so he can avoid going to prison for a very long time.
"This is Justin's big chance to be seen and to be heard, particularly by Daisy, so he is happy to grab that opportunity with both hands.
As the trial progresses, we are going to see Justin wrestling to stay calm and collected as this inner tension is bubbling under the surface," he continued.
Coronation Street Spoilers – Does Justin Rutherford Have Any Feelings Of Guilt?
Still explained that Justin realized that what he did to Ryan was wrong after the attack took place. But he tried to decompartmentalize and convince himself that he had done nothing wrong.
"Because he is such a truly phenomenal liar, he utterly believes his lies. Weirdly, I think Justin does feel remorse for Ryan but not in an overly sympathetic way. He feels remorse that this has led him to where he is and he regrets the situation he has got himself into," Still added.
Instead of realizing the significant damage he's caused to Ryan's life, he's looking at the attack's effect on his own life. He guilt trips his sister into helping him. He doesn't even realize how manipulative he can be to get what he wants.
He tries to stay calm and composed during the trial. But deep inside, he's afraid of going to prison for what he's done. Will finally end up behind bars?
Be sure to catch up on everything happening with Coronation Street right now. Come back here often for Coronation Street spoilers, news, and updates.