Royal Family News: King Charles Lets This Royal Woman Touch Him in Public And It's Not Camilla!
British royal family news divulges that the royal family has a laundry list of rules, protocols, and very old traditions that must be adhered to in public.
PDA or public display of affection is frowned upon although before they ran off, Prince Harry and Meghan Markle did plenty of hand holding in public. But they are younger than the other senior royals and the world seemed to love their PDA.
You can bet that his father King Charles follows a different set of rules than his two sons, but he has shockingly been seen in public showing affection to one royal woman in particular. And it's not his wife. Keep reading to find out who this lady is!
Royal Family News: King Charles Has a No PDA rule
There are plenty of pictures of Charles showing sweet affection toward his niece, Zara Tindall, the daughter of Princess Anne and her husband, Mark Phillips.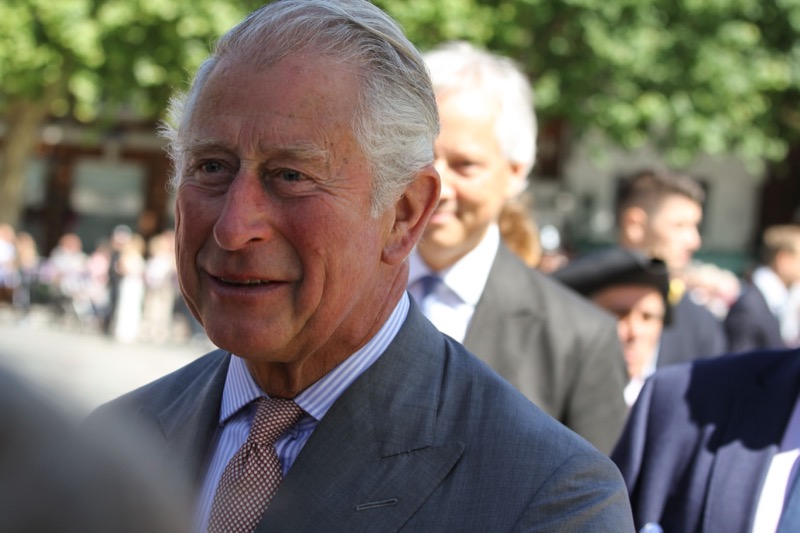 Zara Tindall was an Olympic equestrian and her mother chose not to give her a title due to the strings that come with it. Body language expert Judi James told Express that Zara and Charles enjoy a close relationship and that is echoed in their sentiments toward one another.
James said "Charles' body language in public tends to see him avoiding any PDAs but with two telling exceptions. Zara Tindall has always been relaxed and hugely demonstrative with uncle Charles in public, and Charles clearly adores being on the receiving end of her hugs and very affectionate displays." Aw!
Royal Family News: Zara Phillips is Affectionate
James said that Zara "brings out some of the best body language in Charles" and pics that show the uncle and niece duo laughing, hugging, and kissing on the cheek back that up.
Additionally Zara reportedly is close to many other royals including Kate Middleton. According to James, the body language she has seen between the two women seem to suggest that they have a strong friendship.
Royal Family News: The Royal PDA Rule
Over time the strict no-PDA rule has been diluted, with some saying that the presence of Prince Harry and Meghan Markle is one reason why. When they were still working senior royals, it was common to see Harry's hand on Meghan's back and vice versa.
Even Prince William and Princess Kate have loosened up a bit in this department. Every now and then a photographer captures a moment of loving gazes and playful touching between them, and it's something that the public has made positive comments about.
Be sure to catch up on everything happening with the royal family. Come back here often for royal family news and updates.
Editorial credit: Simon Ward Photography / Shutterstock.com