'Coronation Street' Star Charlotte Jordan Talks About Her Traumatic Storyline
Coronation Street spoilers, news, and updates tease that Charlotte Jordan expressed her thoughts about her character's future storyline in the cobbles.
In the previous episode of the longest-running soap, Daisy put on her brave heart in court and uttered her statement against her stalker, Justin. She emotionally shared how the man did his best to make her life a living hell.
She stated how frightened she was when the man made his way to the wedding fair and took a delivery job on the cobbles just to be close to her.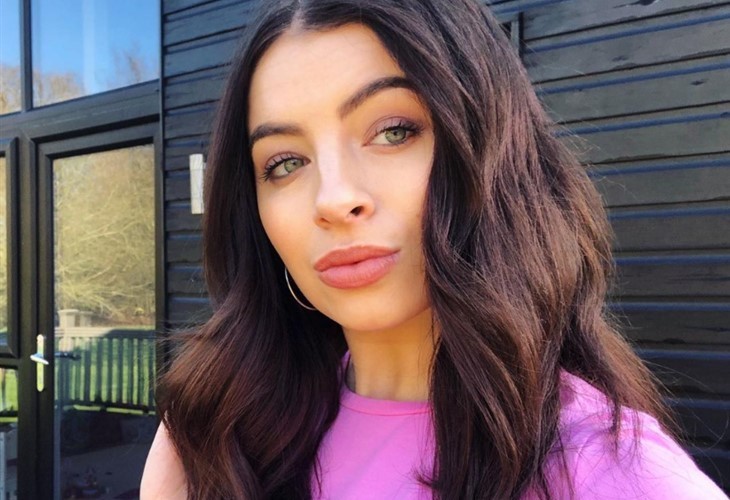 Meanwhile, as she was about to end her statement, the door of the court swung open, and Justin came in with a brace wrapped around his neck. When Daisy saw him entering the place, her body got cold and shaking.
On the other hand, Adam Barlow talked to the social media influencer and revealed that getting a protection order can be difficult.
Coronation Street Spoilers – Daisy Midgeley Tries To Stay Positive In Her Upcoming Wedding
During her latest interview, Charlotte Jordan revealed how her character faced all the challenges amidst her wedding preparation. She stated how Daisy got tired of convincing the authorities to believe her story.
However, even at her scariest moment, the bride-to-be still tries her best to be positive as she hails her wedding as "the light at the end of the tunnel."
Moreover, she has Daniel as her rock and foundation against these traumatic experiences. "Daisy has gone from being scared, to trying to make herself smaller, to then going: 'Screw this. I shouldn't have to change myself. I'm going to stay feisty and strong.' She's still trying to fight the good fight and stay positive," the 27-year-old actress told Digital Spy.
Coronation Street Spoilers – Charlotte Jorden Opens Up Her Character's Acid Attack Storyline
In the upcoming scenes of "Coronation Street," Daisy once again encounters the evil deeds of Justin. As she is about to leave Rovers Return to tie the knot with Daniel, the social media influencer gets horrified as she finds Justin at the pub. The man is holding a glass full of clear liquid as he hurriedly walks towards Daisy and throws the acid at her.
When asked about her character's reaction upon seeing the man at the pub, Jordan admitted that Daisy feels the highest point of being scared. Knowing that her character would encounter the acid attack storyline, the actress expressed her thoughts about the matter.
"To do something like that with acid – I don't know how you can possibly understand it or get to that point because it is just so evil to try and take away someone's identity and someone's face like that. It's so heinous and I don't even know how you can really start to think about that being someone's intention for you," Charlotte Jordan stated.
Be sure to catch up on everything happening with Coronation Street right now. Come back here often for Coronation Street: spoilers, news, and updates.