Lindsay Lohan Is Expecting A Baby With Bader Shammas
Lindsay Lohan (37) is finally expecting her first child with her husband, Bader Shammas. The announcement which arrived on their Instagram account quickly made it to entertainment headline news. She's been in a number of relationships over the years, and now she waits for her first child to be born.
Lindsay Lohan Fell Pregnant In The Past
In 2021, fans heard that the former child actress would play the role of Ziva in the SYFY Devil May Care episode that aired in March. In it, Ziva went on a blind date with Beans, (Asif Ali) and they were both in Hell.
Well, in real life, she went through her own bit of Hell. And one of those bad moments was when she had a miscarriage while filming her own docuseries with Oprah Winfrey.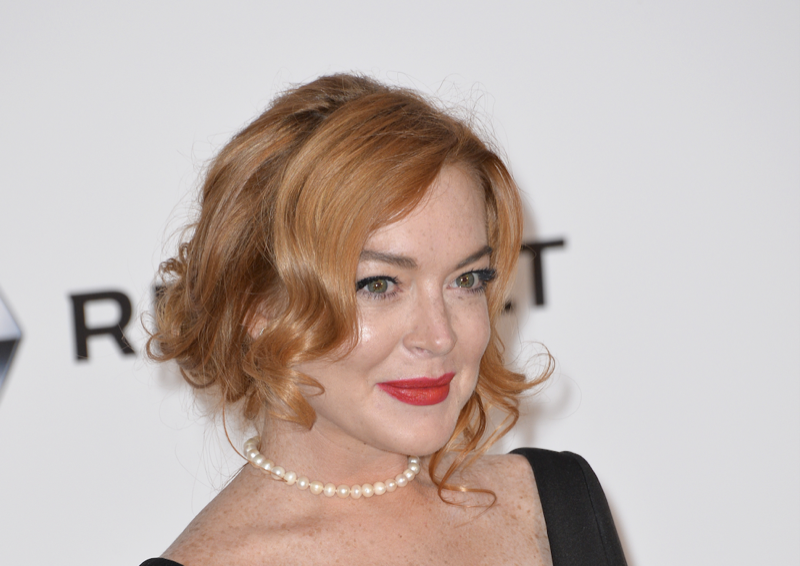 Lindsay Lohan underwent many difficult moments in her career, and after a string of men and addiction issues, she made a comeback.
Engaged in 2021, she married financier Bader Shammas the following year. That announcement arrived soon after her news that she and her sister would be involved in a Netflix Christmas movie. But her new announcement has her over the moon as she expects a child with Bader.
Lindsay Lohan Is Thrilled With Her Pregnancy
After Lindsay shared the news about her pregnancy, The US Sun shared it on the same platform. Their article about it mentioned the way she managed to cleverly hide her growing baby bump. Perhaps, she feared going public and then experiencing another miscarriage. The outlet cited the couple as saying, "We are very excited for our new family member to arrive and we are looking forward to this next chapter of our lives!"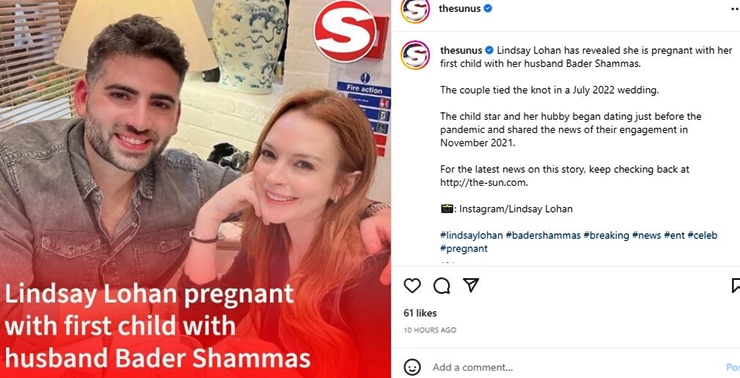 Lindsay Lohan and Bader seem to be in a good place. Bear in mind, they dated for about three years before they became engaged and later got hitched in late 2022. In the comments section, one follower recalled that she experienced a miscarriage when filming with Oprah. So, this will be her rainbow baby. At the time, she didn't name the father, but as she was single back then, it could have any one of the guys on her list of associates.
Congrats On Instagram
Lindsay Lohan has over 12 million followers on Instagram. Those who saw her post and liked it number over 875K fans so far. Tens of thousands of people sent in their congratulations. Blue-Ticked Real Housewives stars, Kyle Richards and Garcelle both sent in their best wishes. Meanwhile, Paris Hilton said, "Congratulations love! So happy for you Welcome to the Mommy Club!."
What are your thoughts about Linsday Loah and Bader Shammas expecting their first child together? Shout out in the comments below.
Be sure to catch up on everything happening with Lindsay Lohan right now. Come back here often for celebrity spoilers, news, and updates.
SOURCES: US Weekly The US Sun Lindsay Lohan On Instagram
Editorial credit: Jaguar PS / Shutterstock.com