Kanye West's Advert For Models Sparks Reaction
Kanye West and his wife Bianca Censori have been setting the Internet on fire all through September with photos of their time out in various parts of the world like Milan, Venice, and Rome. For every time the rapper and his wife stepped out to have a good time, they shared photos from such occasions.
However, during one of their outings, Kane West and Bianca was captured in an NSFW position and the photos have since gone viral.
Following the release of the controversial photo, the "Donda" rapper posted that his "Yeezy" company is currently looking for models who will model their latest designs.
The announcement which was uploaded on his Instagram was handwritten in caps lock on what looked like parchment paper.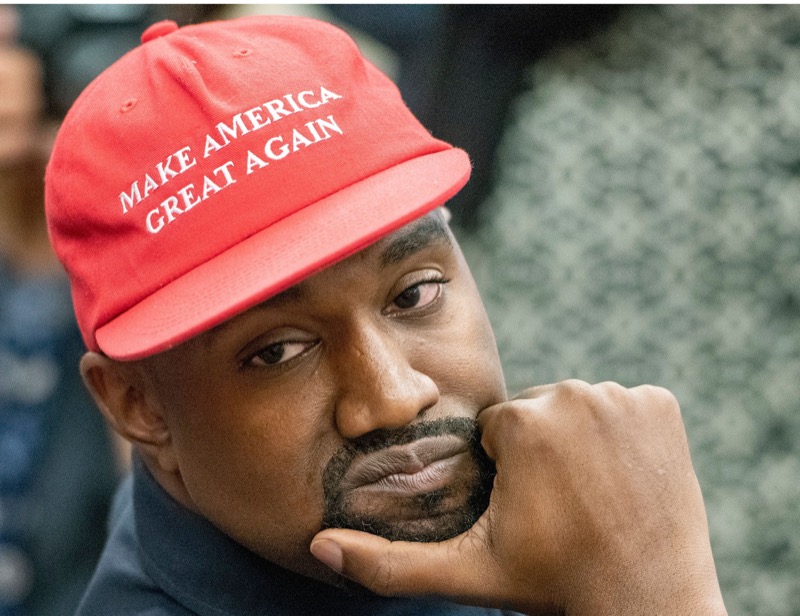 The advertisement for models read, "Models needed for our design atelier in Florence, Italy," and a site for applicants to apply was underlisted: "Send photos and socials to models@yeezy.com." Also, just to be clear, an Italian version of the advert was also boldly written in caps lock for easy comprehension.
Kanye West — On Kanye And Bianca's NSFW Photos
During Kanye West's time in Venice early this month, Kanye and Bianca were caught on camera in a very awkward NSFW position.
Before their controversial position is revealed, it is important to note that Italy is strict on decency and does not condone any form of indecent dressing whether from tourists or locals. The penalty for that is a fine of about $10,000 or more — per the U.S. Sun.
From the viral picture, the couple were seated in a boat with Kanye's trousers halfway below his buttocks, and Bianca's face was on his lap.
Reports have it that the local police took up the matter for investigation following it's viral moment.
A policeman told DailyMail, "There are standards of public decorum that have to be followed by tourists and locals alike and any breaches are severely punished.
The images of West with his trousers down while in a taxi as he and his partner crossed the lagoon were seen all over the globe.
You could clearly see his trousers were half down and we have received complaints from people who witnessed it."
Be sure to catch up on everything happening with Kanye West right now. Come back here often for all the Kanye West's spoilers, news, and updates.
Editorial credit: Consolidated News Photos / Shutterstock.com