Kim And Kanye: The Divorce Premieres On Max: What's It About?
Kim and Kanye: The Divorce premiered on Max. The docuseries chronicles Kim Kardashian's divorce from Kanye West.
Fans wonder if it's worth watching since they already know what happened in their marriage. Keep on reading to learn more.
What Is Kim And Kanye: The Divorce?
Kim and Kanye: The Divorce premiered on Max this month. The user Texasgal_turnokie wrote on Reddit: "Kim vs Kanye the divorce.
What are your thoughts on this documentary on discovery +?? I found it very interesting." Other fans took to the thread to share their thoughts on the divorce surrounding Kim Kardashian and Kanye West.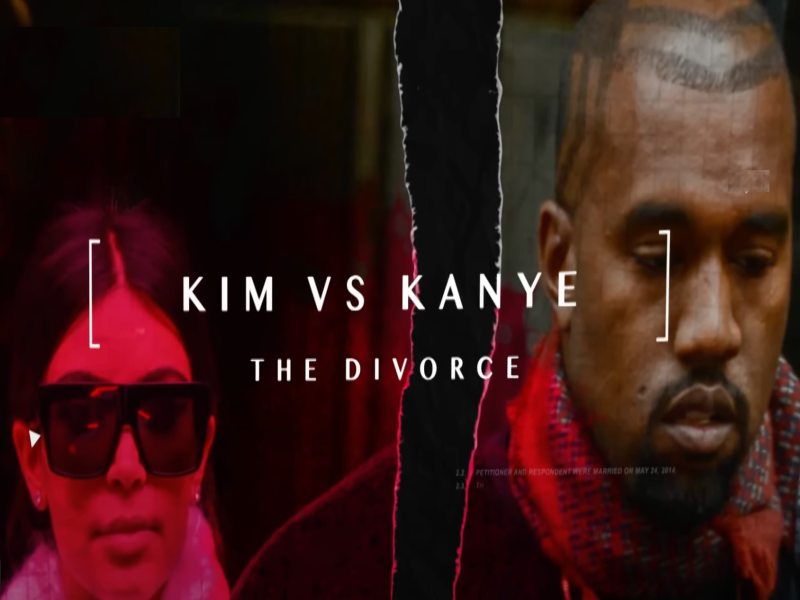 The documentary implied that Kanye's mental health issues led to the demise of their marriage. Kim was the one who filed for divorce.
They were pretty much living separate lives. Kanye has since moved on with new wife Bianca Censori, while Kim is focused on the four kids they share.
"I don't see how the tragedy of his mental health collapse can be summed up in a Her vs. Him divorce special.
Anyone who has had the misfortune of watching a loved one implode knows there is absolutely nothing one can do to save them if they refuse intervention," one fan wrote.
"The divorce played out in public there's nothing to add but sensationalism journalism and opinions from outsiders," another argued.
The documentary also included never-before-seen footage of Kim Kardashian and Kanye West. Kim's team was a part of their divorce.
She wanted to keep it a secret but TMZ was the one who leaked it. However, some have argued that Kris Jenner is well-acquainted with the outlet.
Kim Kardashian And Kanye West's Divorce
Regardless, divorce is a sad subject to discuss no matter who it happens to. Some fans admitted they were saddened by the end of Kim Kardashian and Kanye West's marital problems.
The user mnblackgirl wrote on another Reddit post: "It was so sad to me. Divorce sucks. I forgot how much Kanye posted on social media during the breakup. I felt like the series favored Kim (not saying it shouldn't have)."
It's unclear whether the Kardashians were behind the documentary. However, the episodes seemed to suggest that Kanye deserved what was coming his way.
Most of the blame was placed on him. Some even suggested that it painted Kim as a victim of their divorce drama.
Did you watch Kim and Kanye: The Divorce on Max? If so, what are your thoughts? Sound off below in the comment section.