Kylie Jenner Lied For Years About Bust Surgery, Finally Confesses!
For years, Keeping Up With The Kardashians (KUWTK) star Kylie Jenner denied breast enhancement surgery rumors. But now Kylie finally confessed that she did undergo a so-called "boob job." However, the KUWTK alum also admitted how she feels about the procedure.
Learn what Jenner shared about her breast implant surgery. And discover how she would react if her young daughter wanted the same procedure later in life. Get all the details below.
Kylie Jenner Confesses 'Boob Job'
Reality TV star Kylie Jenner used a recent episode of the KUWTK spin-off The Kardashians to end her lies about plastic surgery.
And after years of discounting rumors about breast enhancement surgery, the cosmetics queen shared that she did undergone the procedure. But Kylie also shared that she didn't feel pleased with the results, reported Page Six.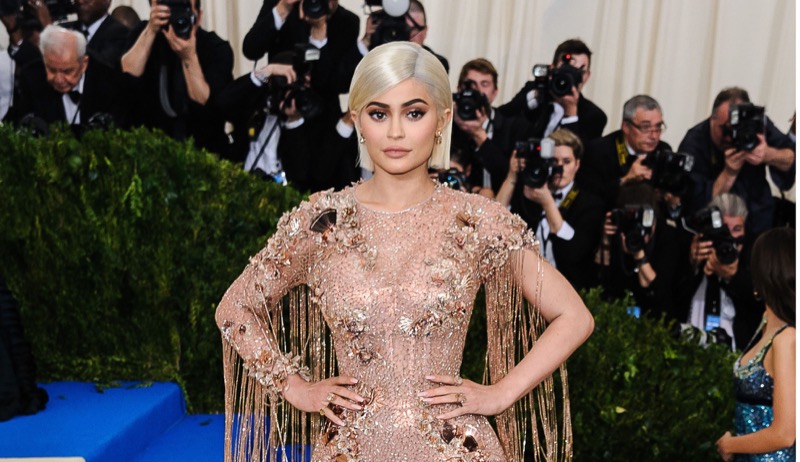 Jenner waited until the season finale of The Kardashians to confess. And the 25-year-old shared that she opted to get her "boobs done" just prior to becoming pregnant with her daughter Stormi Webster. Kylie welcomed Stormi on February 1, 2018.
"I got my breasts done before Stormi," admitted Jenner in a confessional on her reality TV show. But she added that she never dreamed she would welcome a baby at age 20. "Like, they were still healing. I had beautiful breasts. Natural t–s. Just gorgeous. Perfect size, perfect everything. And I just wish, obviously, I never got them done to begin with," noted Kylie.
Kylie Jenner says she regrets getting plastic surgery at a young age and hopes her daughter, Stormi, doesn't do the same:

"I would be heartbroken if she wanted to get her body done at 19… I wanna be the best mom and best example for her, and I just wish I could, like, be her… pic.twitter.com/GWvlFDVScJ

— Pop Crave (@PopCrave) July 27, 2023
Kylie Jenner Lied By Crediting Her Bra For Increased Breast Size
But for years, the KUWTK star repeatedly told fans that her larger cleavage resulted from two factors. First, Kyle blamed "that time of the month." And second, she credit a Victoria's Secret bra for magically making her bust so much bigger.
Kylie even turned to her website to share her supposed secret. "I don't share this with a lot of people," wrote Jenner. "But everyone thinks I've gotten breast augmentation recently. But I haven't," the reality TV star claimed. And she gushed that her Victoria's Secret bra had proved "life-changing."
However, now Kylie finally admitted that she lied. And she also revealed that she would feel "heartbroken if [her daughter] wanted to get her body done at 19. She's the most beautiful thing ever. I want to be the best mom and best example for her. I wish I could be her and do it all differently because I wouldn't touch anything."
But Kyle also denied that she underwent major face surgery. "One of the biggest misconceptions about me is that I was this insecure child," noted the reality TV star. And she called rumors that she "got so much surgery to change my whole face" completely false. Jenner's confessions took place during a chat with her sisters Kim and Khloe Kardashian about how they influenced beauty standards.
Tell us what you think. How do you react to Kyle Jenner finally admitting her breast enhancement surgery after years of denials? And after you share your views, check back on our site for more celebrity news.
Editorial credit: Sky Cinema / Shutterstock.com