Big Brother Season 25 Spoilers: First Peek Into The New House
Big Brother spoilers and updates tease that Big Brother season 25 is just a few short days away and Wednesday, July 26th was a big day for the show. Not only did the 25th Anniversary Celebration air, but Julie Chen Moonves also gave BB fans a first real peek inside the house.
Celebrity Big Brother Spoilers – 25Th Anniversary Special Teasers
During the special, Julie teased that on the premiere of Big Brother season 25 some of our favorite houseguests would be featured in "cameos" but that we may not recognize them.
It's kind of weird to think that we may not recognize them, can you imagine Rachel Reilly featured and us not recognizing her, no matter what she was wearing? But it could be Julie teasing that they will bring back the Morph O' Matic competition that would feature the faces of former houseguests.
Celebrity Big Brother Updates – Peekaboo
Getting a sneak peek into the Big Brother house before premiere night is every BB fan's dream, and Julie only gives us enough to tease us but not to spoil us. Julie has given us a little bit, just enough to get us geared up for the premiere. In one photo she teases the key wheel where the Head of Household has to put the keys in on nomination night. CBS also released a replay of Bowlerina, one of the most outrageous competitions, and BB fans can't help but wonder if it will be replayed this season. Julie dropped some "key" art that looked like a combination of BB Comics and Halloween.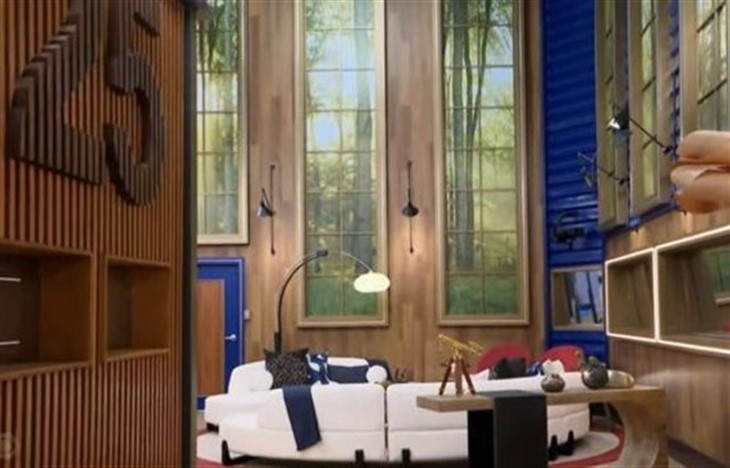 In Julie's latest sneak peek, she posted a photo of herself about to dig into a BB25 cartoon cake, as well as a new take on the classic Big Brother chess board that looks more like a more modern take, but on a 1970s disco floor.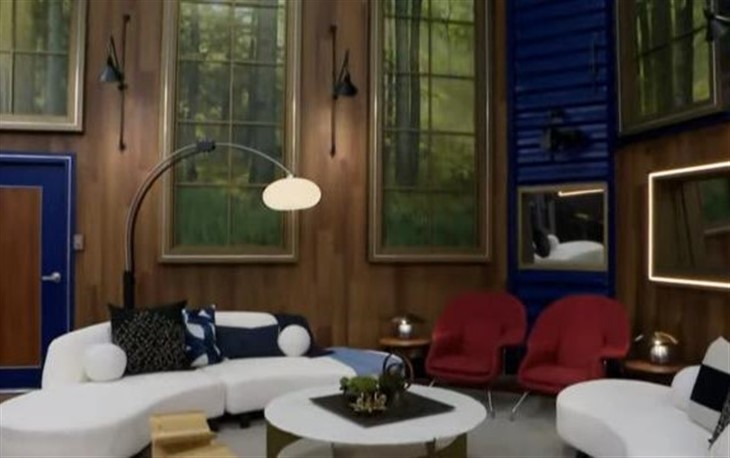 Photos were released from the inside of the house and they look like a cross between a cottage in the woods to Mike Brady's den on the Brady Bunch back in the 70s. Another room, which could be called the "doom and gloom room" looks ugly enough to be a Have Not room, yet it appears to be some sort of a game room – very dark, and very drab.
Don't forget to tune in for the 90-minute live move-in premiere of Big Brother season 25 next Wednesday, August 2nd at 8:00 pm ET on CBS. And, don't miss the live feeds when they start!
Stay tuned to Big Brother on CBS and keep checking here frequently for all the latest news, updates, and gossip about all your Big Brother cast and spinoffs!