Todd Chrisley's Estranged Son Allegedly Threatened Ex-wife's Life
Todd Chrisley's estranged son Kyle was recently accused of threatening the life of his ex-wife Alexus. However, the charges have been dropped, but only because Alexus is no longer cooperating with prosecutors.
You can guess that it would be a huge relieve for the family, especially since they have had to deal with more than a few legal issues as of late.
Kyle Chrisley – Allegedly Admitted He Wants To Seriously Hurt Ex-wife Alexus Whilby
This Chrisley drama fortunately did not gain any steam, because I doubt that Todd and Julie would be happy hearing this new sad news while they're holed up in prison.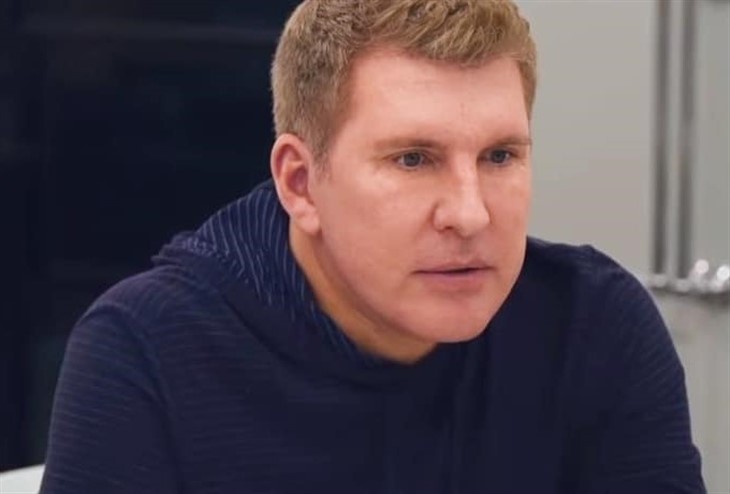 According to court documents obtained by TMZ, Todd's oldest son Kyle Chrisley was recently charged with threatening Alexus's life in 2019. However, since Alexus has decided not to push the case, it has been dropped. The DeKalb County DA told the outlet, "After further investigation, review of the evidence and discussion with the victim, based on all facts and circumstances our office declined to prosecute the case."
The report was that Kyle had threatened Alexus over a text message in 2019. Per her complaint, the troubled reality TV alum sent her a text saying, "[N]ot before I end you. Im going to the streets I will get my s–t and take care of this problem with you because if I'm not with you nobody will be. Bye Alexus."
In reply, Alexus asked if she should take his words as a threat to her life, to which he responded, "Yes Lexi it was. Goodbye."
Kyle Chrisley's – Battle With Addiction And Mental Health Issues
Kyle Chrisley, who appeared on one episode of "Chrisley Knows Best," has been distant from his father for a while now. For years, he has battled with drug addiction, and it is something that has severely impacted his mental health.
Todd had Kyle and his older sister Lindsie, 33, with his ex-wife Teresa Terry. Ten years ago, Kyle became a parent too, when he welcomed daughter, Chloe, with his ex-girlfriend Angela. Todd and Julie adopted Chloe shortly after her birth. Kyle's half-sister Savannah, 25, is now taking care of Chloe now that their parents are in prison.
Be sure to catch up on everything happening with Kyle Chrisley right now. Come back here often for all Kyle Chrisley spoilers, news, and updates.