Coronation Street Spoilers: Will Mellor Hints On Harvey's Future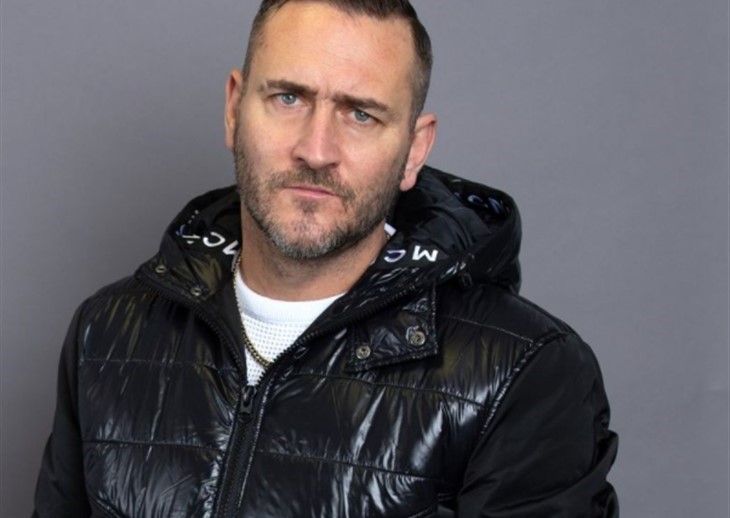 Coronation street spoilers and updates reveal viewers saw the police arrest Harvey. But is this the end for the character? Actor Will Mellor drops some hints on what to expect for the kingpin.
Coronation Street Spoilers – Harvey  Will Be Back
With Harvey in police custody, many fans are wondering if he'll finally be in prison for good. The actor was quick to answer and confirmed that he'll be back for sure.
"Can't get rid of me that easy!!!," Mellor replied to a tweet. He joined the cast of the soap back in February and his gig is expected to last for four months. Given that he's only appeared on the screen for the past month, it's safe to assume that viewers will be seeing more of him soon. Leanne Battersby (Jane Danson) and Simon Barlow (Alex Bain) need to watch their back, especially after Harvey vowed to get revenge on her.
Coronation Street Spoilers – Leanne Battersby Snitches On Harvey
Viewers may recall that Leanne informed DS Gylnn (Phil Rowan) about an impending deal and gave him details about where and when it'll happen. Unfortunately, the deal was postponed and Harvey decided to bring Simon with him.
A desperate Leanne asked Harvey to take her instead but she failed to convince him. So, when DS Glynn learned about this, he promised Leanne that no harm will come to Simon once they take Harvey down. The operation took place and the police were able to arrest everyone except for Harvey.
Leanne learned from Simon that Harvey got away. Not long after, Harvey appeared at Leanne's home and accused her of being a grass, which she denied. However, she had no choice but to come clean when Harvey started to blame Simon.
Coronation Street Spoilers – Police Arrests Harvey
Fuming with rage about what he just learned, Harvey became violent and tried to drag Leanne into his car. Fortunately, she managed to stall for as long as she could, which gave the police enough time to arrive and catch the drugs boss. The drama isn't over yet as Harvey issues a dark threat to Leanne that he's going to kill her.
Coronation Street Spoilers: Maria Connor Confronts Tyrone Dobbs Following Split From Fizhttps://t.co/B5l8U9YpEm

— SOS/CTS/HH (@SoapOperaSpy) April 8, 2021
 Coronation Street Spoilers – Will Leanne Battersby , Simon Barlow, Nick Tilsey Leave For Good?
Spoilers reveal that Leanne, Simon, and Nick Tilsley (Ben Price) won't be seen in Corrie next week. They will make some major decisions as Leanne tries to keep her son safe from Harvey's wrath. She'll tell her sister Toyah Battersby (Georgia Taylor) about what's going on and decide that perhaps it's best for them to leave. Will Nick join Leanne and Simon once he finds out what really happened? What does Harvey have in store for Leanne after her betrayal?
Be sure to catch up on everything happening with Corrie right now. Come back here often for Coronation Street spoilers, news, and updates.