Coronation Street's Ryan Connor Confronts Daisy Over Catfishing
Coronation Street spoilers, news, and updates tease that Ryan Connor expressed his madness towards Daisy for pretending to be the Ibiza DJ.
In the previous episode of the longest-running soap, Ryan was left disheartened after knowing that Crystal was just someone pretending to be her. He once opened up to Alya about his suspicions that it was Justin's sister, Karen, who was behind the catfishing. Meanwhile, Max joined their conversation, leading Alya to freak out as the youngster is not allowed to go near her.
When the woman walked out from the scene, Ryan explained to Max that Alya has all the right to remain upset due to her trauma. Understanding the situation, the youngster pointed out that he is not totally bad. He then revealed the moment he helped Ryan during the time he collapsed.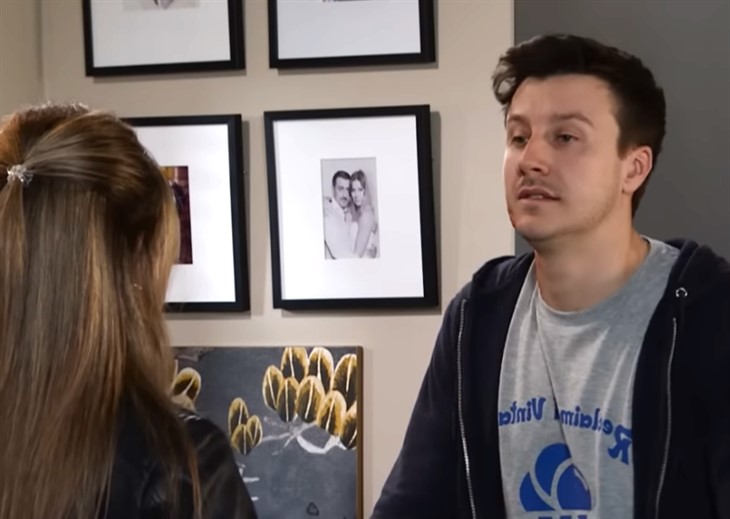 When the acid victim expressed his confusion, Max explained that Daniel let him borrow Daisy's other phone, leading him to receive his voicemail. As he recalled the moment, Ryan was so sure that he sent his message to Crystal. Meanwhile, his nerves were shaking when he realized that it could be Daisy who was behind the fake Ibiza DJ.
Coronation Street Spoilers – Ryan Connor Gets Furious of Daisy
In the recent scenes of "Coronation Street," Ryan voiced out his anger towards Daisy when knew about the latter's pretensions. Though the social media influencer tried to convince Ryan about her good intentions, the man refused to believe her. Due to his extreme madness, the man stated that everything they have been through was all fake, including their feelings for each other.
Moreover, he decided to tell Daniel about his short romance with Daisy, including the time they kissed. When he reached the pub, Ryan learned that Daniel also knew about his fiancée's mistake. The man defended Daisy, and when he mentioned Bertie, Ryan calmed himself. As a result, he decided not to tell Daniel about his romantic connection with the social media influencer.
Coronation Street Spoilers – Daisy Midgeley Ends Her Connection With Ryan
Back in the apartment, Daisy approached the angry man and thanked him for not coming clean to Daniel. The man continued to express his disappointment and even shared the lesson he learned from his therapy session – projection. It means that when someone can't express their real feelings inside, they will pretend to be someone else.
Ryan stated that the woman was projecting as she pretended to be the Ibiza DJ. Daisy then walked out from the scene and deleted the man's number. Meanwhile, she approached Daniel and suggested getting a place of their own.
Will this be the end of Ryan and Daisy's friendship?
Be sure to catch up on everything happening with Coronation Street right now. Come back here often for Coronation Street spoilers, news, and updates.