Days Of Our Lives Spoilers: Leo Tells Brady They Are Brothers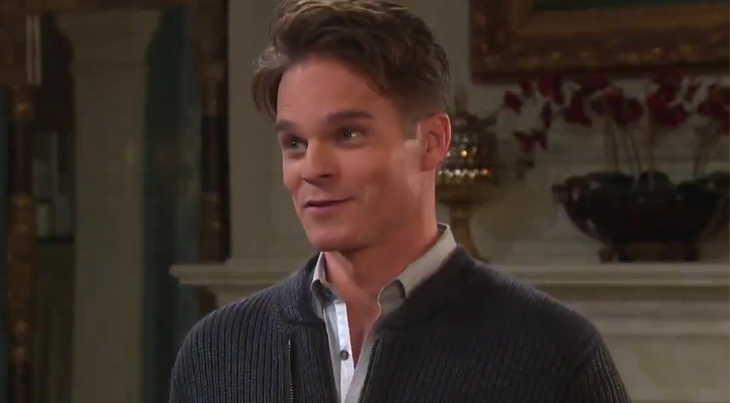 Days of Our Lives spoilers tease that Leo Starke, (Greg Rikaart) will tell Brady Black (Eric Martsolf) that they are brothers. Since Brady may know about his dropping the charges against Will Horton (Chandler Massey) and Sonny Kiriakis (Freddie Smith) but is probably not in the loop about how his dad convinced Leo to do it, he will be surprised….or should the word be shocked?!
He'll probably call John Black (Drake Hogestyn) as soon as he gets a chance to talk to him privately to find out what this is all about.
Leo might be a little embarrassed about his former attraction to his new brother and his dad and maybe he'll even apologize to Brady for that kiss on the mouth!
Days Of Our Lives – Could The DNA Test Have Been Faked?
Of course, it's always possible the DNA test could have been tampered with or even faked, since Mama Diana (Judith Chapman) now apparently has a nurse at Salem University Hospital, Shelly Santos (Alyssa Mann) in her pocket!
Diana had conned Shelly into letting her have access to Dr. Marlena Evans' (Deidre Hall) computer, where she hacked into it and found out Marlena was deathly allergic to penicillin! Conning her into changing DNA results would be even easier.
Days Of Our Lives – Could Leo Turn His Life Around Thanks To John?
You would think after Gabi Hernandez (Camila Banus) caused problems for Chad and Abigail DiMera (Billy Flynn, Kate Mansi) by breaking into Dr. Kayla Johnson's (Mary Beth Evans) computer and changing baby Charlotte's (Chloe Teperman) paternity results, there would be better computer security in the hospital, and particularly concerning doctors' computers.
#DaysofOurLives #DOOL Spoilers: Claire Plays Innocent As Haley Is Arrested @celebratesoaps https://t.co/x6PxgxuaHx

— SOS/CTS/HH (@SoapOperaSpy) March 12, 2019
Will Leo change maybe just a little bit for the better under John's influence and turn his life around? It'll be hard to do, since he's never lived his life any other way, but maybe bit by bit he'll try to change.
Stay tuned to Days of Our Lives and keep checking Days of Our Lives spoilers frequently to see what happens next!
Read more Celebrating the Soaps news, spoilers, and gossip on our Days Of Our Lives homepage