Days Of Our Lives Spoilers: Salem Mourns For A Fallen Friend!
Days of Our Lives spoilers tease that death doesn't necessarily mean dead in Salem, USA. Case in point, Bo Brady (Peter Reckell) was believed to be dead for almost a decade and he returned to the land of the living last year. But some deaths, such as Abigail DiMera (Marci Miller) and Stefano DiMera (the late Joe Mascolo) seem to be permanent. And soon there will be another death that will rock Salem to it's core. Victor Kiriakis (the late John Aniston) will soon come face to face with the Grim Reaper.
Days Of Our Lives Spoilers – Victor Kiriakis Will Leave Behind Those Who Loved Him!
Victor was a force to be reckoned with. He had many friends and enemies in town. His rivalry with Stefano spawned many adventures for the those who lived in Salem. But for the purposes of this article, let's focus on his many loved ones. Maggie Kiriakis (Suzanna Rogers) wasn't Victor's first love, but they still had a love for one another despite their differences. While Maggie has taken on some of Victor's more aggressive personality traits, Victor had become a bit less bloodthirsty because of Maggie>
DOOL Spoilers – The Kiriakis Family Will Bond Over Victor Kiriakis' Death!
But Maggie won't be the only one impacted by Victor's death. His nephew Justin Kiriakis (Wally Kurth) will be devastated as will the rest of Victor's family. Over the years, Victor has done things that put him at odds with his family. He played many of his heirs against each other, especially when it came to running Titan Industries. But they loved him just the same. His death will leave a hole that can never be filled.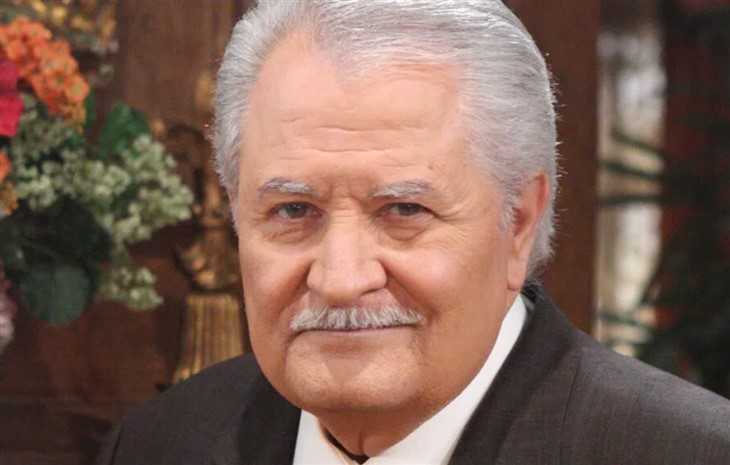 Days Of Our Lives Spoilers – Victor Kiriakis Was A Force To Be Reckoned With!
Love him or hate him, Victor made an impact on the lives of everyone he came into contact with. He won't be coming back from death like others before him so his legacy will be his family and the company he fought so hard to protect. There will never be anyone else like Victor is Salem. Look for Salem to come together to say goodbye to this legend later this year.
DOOL Spoilers – What Do You Think?
Will Victor pass away peacefully in his sleep? How will Maggie take the news of Victor's death? What will become of Titan Industries Anything can happen in Salem so stay tuned to Days of Our Lives streaming every weekday on Peacock. And don't forget to check back right here regularly for all your Days of Our Lives news, information and spoilers!