General Hospital Spoilers: An Emergency With Ace Will Lead Spencer To The Truth — That's Not His Baby Brother
General Hospital spoilers hint Spencer Cassadine (Nicholas Chavez) is one brave young man. When his baby brother, Ace Cassadine (Jay and Joey Clay), was in danger, he risked everything to protect him. Still, could there be more to Spencer's fierce protectiveness than just love or his little bro? Some fans are wondering if his instinct to save Ace is actually rooted in something deeper, like a fatherly instinct. Just why is Spencer so compelled to ditch his own life as a young twenty something to raise his father's son? What if there is more to the story and Spencer just isn't aware? Is anyone?
General Hospital Spoilers — Esme Price Played Spencer
Spencer felt like quite the fool after learning that the girl he loved didn't love him back and had instead betrayed him with his own father, Nikolas Cassadine (Adam Huss). But wait, there's more! Their torrid one-night stand resulted in a beautiful baby boy who Spencer calls his little brother.
He's been able to move on from his own bitter feelings about Esme's betrayal and her plot with Ryan Chamberlain (Jon Lindstrom) to set him up from the start, because all that matters is Ace's well being.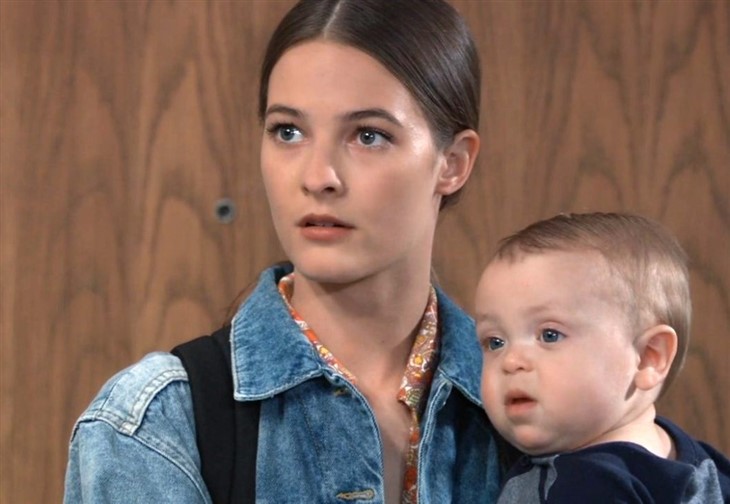 This is a much more mature take than we're used to seeing from Spencer and it begs the question: just why is Ace so darned important to him?
GH Spoilers – Claim Ace Cassadine Is In Trouble
When Spencer brought Ace back from Greenland, he was immediately checked out at GH. Dr. Austin Gatlin Holt (Roger Howarth) said Ace was fine and that the only thing he needed was his mother. But rumor has it Ace may have been harmed by the pathogen or something else aboard the Haunted Star while they were overseas.
If so, he could start showing symptoms and lead Esme right back to the emergency room. A medical emergency is going to lead to a dire need for a transplant — with a close family relative being the best shot at being a matching donor, of course.
When Spencer gets tested in hopes of helping his little brother out, the hospital may find they're a lot closer, genetically, than he thought they were!
General Hospital Spoilers — Will Sprina Survive This?
Trina Robinson (Tabyana Ali) has been in Spencer's corner the whole time, rallying for him to bring Esme to justice and keep Ace out of her arms.
That fight will get a whole lot easier if it turns out that Spencer is actually Ace's father — not his brother, but that doesn't mean Spencer will feel the same way about things.
Learning that he has a child is going to leave him looking at Ace in a new light, and wondering if removing his mother from his life is really the best thing for him. Spencer knows the pain of never having his mom around as a child, but she was a good woman.
She was nothing like Esme. As Spencer waffles over whether or not it's right to rip Ace away from Esme, Trina will start to wonder where she fits in this happy little family. Stay tuned for more GH news and spoilers to see if Sprina can weather this storm.